Why do we like Bollywood so much? Because it goes over the top with everything starting from singing and dancing and ending with heart-wrenching tragedies and unbelievable drama. When it comes to weddings Bollywood goes just as big (and even more than that!). Wedding venues shown in Bollywood movies are nothing short of incredible – they are luxurious, beautiful, and with rich history dating back centuries. Who wouldn't want to get married in such places? So, if you have some spare budget and your heart is telling you to go big or go home on your special day, then these Bollywood wedding destinations are exactly what you're looking for.
Lakshmi Niwas Palace (Bikaner, Rajasthan)
Mentioned in Khoobsurat, starring Sonam Kapoor, this Bikaner gem is a place for the wedding of your dream. Erected in Indo-Saracenic style, this masterpiece boasts red stone walls and elegant interior worthy of a royal palace that it is. If you want you and your loved one to feel like royalty – this is the place to go!
The Oberoi Udaivilas (Udaipur)
Kalki Koechlin's Yeh Jawaani Hai Deewani took us on a wedding trip to Udaipur and its magnificent Oberoi Udaivilas. Seriously, who wouldn't want to tie the knot in a place like that? Sitting on a bank of Lake Pichola, this stunning place is packed with gorgeousness like fountains, beautiful frescoes, elegant domes, and exquisite mirror work. Both the exterior and interior are truly stunning!
Leeds (UK)
Sometimes Bollywood wants to go so big that it's impossible to do it in India and the shootings move elsewhere in search of glamour and luxury. The producer of Shandaar felt he needed something truly Royal and in order to get that the setting was chosen to be in Leeds, UK. Well, it doesn't get more royal than having a wedding party at an English palace that's 900 years old!
WoodVille Palace Hotel (Shimla)
Having your wedding ceremony among the scenic mountain views is a truly unforgettable experience that will last for a lifetime. That is exactly what happened in 3 Idiots when they whisked away gorgeous Kareena Kapoor and took her to the WoodVille Palace Hotel in Shimla to save her from marrying a 'money bag'. This place is simply breathtaking!
Cruise Wedding
The movie Dil Dhadakne Do took wedding fun to a whole new level with an absolutely unique choice of a wedding venue. Yep, it's on a cruise and it is just as luxurious and amazing as having your wedding at a palace somewhere on the ground. You're constantly on the move amongst the ocean waves on a beautiful cruise liner with all the amenities you can dream about. It's a setting for a perfect wedding!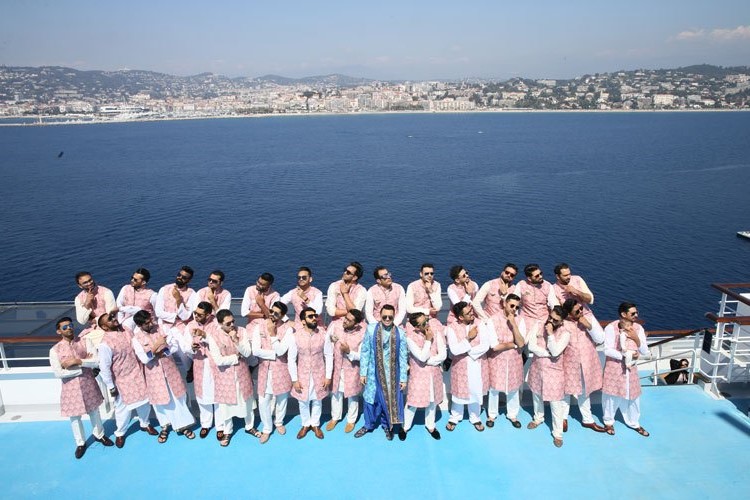 Banyan Tree Hotel (Koh Samui)
Featured in a sweet and trendy movie Student of the Year, Banyan Tree Hotel is definitely the wedding destination of your dream. With its scenic view of the Lamai Bay, luxurious rooms, exquisite villas, and classy galleries, this place has everything to make your wedding truly unforgettable.