We all know that wearing a red dress is the easiest way to make a statement and impress your potential date. It's just one item of clothing and you're done. But wearing red can be quite intimidating for some people. First of all it's a very bold and bright color, and since it draws in a lot of attention it makes many women wonder what to wear with it. On one hand you want to let the red dress shine, and not deflect from it with anything. On the other hand, wearing no makeup while wearing such an attention grabbing dress seems weird and wrong. So here are a couple of ideas for the best makeup looks that work well with a red dress.
1. Red Lips
Red lipstick is a classic for a reason. Matching your red dress with your lipstick will make everything look intentional. It will also draw attention to your lips, which is a good idea if you're going out on a date. In this case you might want to keep the rest of your makeup neutral.
2. Cat Eye Eyeliner
If you want your eyes to be the focal point – go with cat eye eyeliner. It'll look great with a red dress and make your whole look more playful and interesting. And the best thing about it is that a cat eye can be worn on it's own, or easily combined with red lipstick.
3. Smokey Eyes
You might think doing a smokey eye will be too much. But when done correctly a smokey eye can only add to your look without clashing with your outfit. It's best to leave the rest of your makeup simple, though. No bright lipsticks or overpowering blush. Just stick to the basics – glowing foundation, natural lip color.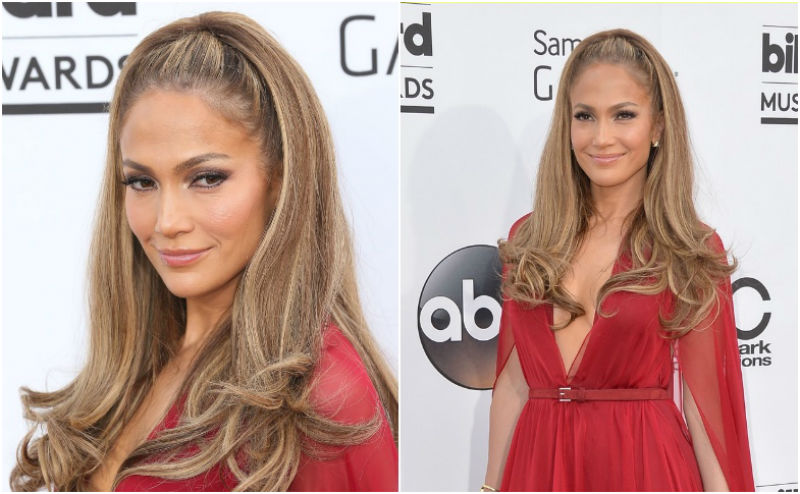 4. Bronzed Beauty
Another great way of rocking a red dress is to combine it with a glowing, sun kissed makeup look. This will make you appear more youthful too. To achieve this look make sure you use foundation that has a glowing finish instead of matte, or just go with a tinted moisturizer for a more natural glow. Use highlighter and bronzer in the right areas to make your prominent features stand out, go for a tinted lip gloss and finish the look with a double coat of mascara.
5. Natural look
If you just want to let your outfit speak for itself – go for a natural look. We're not saying don't use makeup at all, but try to use everything in moderation and pick products that are very close in shades to your natural pigmentation. A really good foundation will make your skin appear flawless and that's exactly what you want. If you're gonna use eyeshadow – go for matte beige shades, use tinted lip gloss or a lipstick that's almost the same color as your lips.
6. Contrasting Lip
We saved the best for last. If you're a confident person and aren't scared of drawing attention to yourself you can try this look. A contrasting lip shade will make your overall look more interesting and exciting. But you have to be careful when picking shades. They can be different like pink lip, red dress, but they have to compliment each other, so choose them from the same color spectrum.