As summer is beginning to wind down, it's a good idea to change your skin care routine for the fall. With cooler, dryer weather on its way, your skin will require different care to stay healthy and hydrated. There are plenty of wonderful ways to enjoy the fall weather without letting your skin suffer. For the best tips to utilize for this coming autumn, check out these 7 changes you should make to your skin care routine in the fall.
Keep using sunscreen
Because your skin is still susceptible to UV radiation throughout the year, don't make the mistake of only wearing SPF during the summer. It is a good idea to apply an SPF between moisturizing and applying makeup.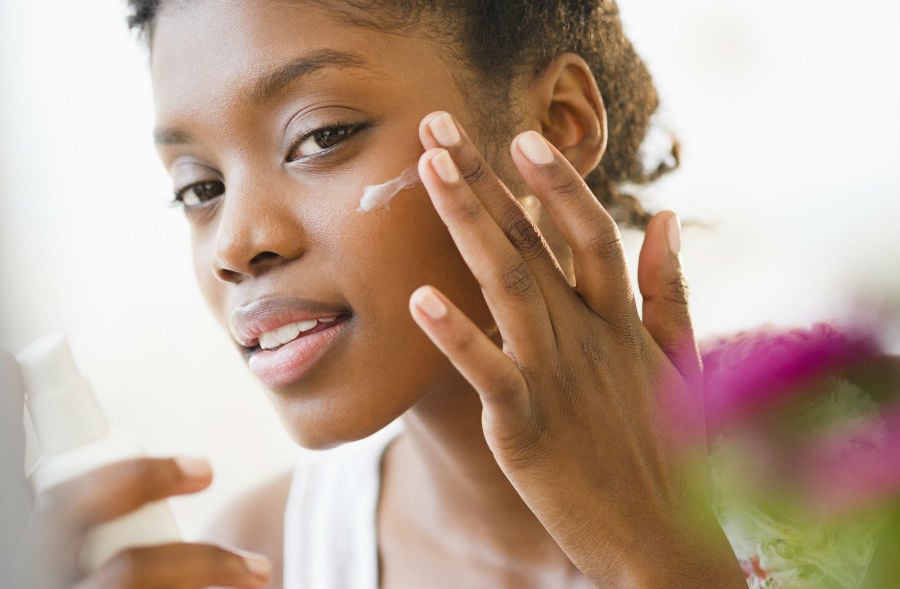 Take shorter showers
Even though those long, hot showers may feel great in the moment, they may actually be doing more harm than good during the fall months. Extended heat during showers can intensely dry out your skin. It's recommended to shower no longer than five to ten minutes, and only with lukewarm water.
Increase moisturizing routines
Depending on your geographical location, the fall may mean more windy weather, which can have a damaging, drying effect on your skin. This makes it essential to boost your moisturizer regimen during the fall. Try a heavier, denser moisturizer to your routine. If you need to take it a step further, you can add a serum to your routine for a deeper, more penetrating hydration technique.
Give your lips some love
As the weather gets colder, your lips are sure to get dryer. Exfoliation is a great tool to rid your lips of dry, dead skin cells. This will ensure you do not end up with chaffed, chapped, and cracking lips. The next step is to generously apply lip balm or Vaseline to your lips.
Eliminate toners
Because you will need to watch out for anything that will encourage dry skin, the fall is the perfect time to cut back on your toner usage. The alcohol in most toners dries out skin. Go for hydrating oils and essential oils instead to keep your skin moisturized and healthy during the coming cold weather.
Try a few facemasks
Facemasks are not only great for your skin, but they are really relaxing and fun. Facemasks in general are great tools to add to your fall skincare arsenal, as the skin can easily absorb the mask's contents. Pick up facemasks from almost any major store, or make a night of it by making your own DIY mask.
Spend some time with your hair
After all of the hot weather, possibly some fun hair coloring or blow drying, our hair can use some much needed attention and restoration. Furthermore, the dryer weather of fall will further damage hair. Try some additional hydrating products for your hair as the weather changes. Even consider satin pillowcases to further protect your hair from potential damage that can occur during sleep with cotton pillowcases.