Celebrity relationships sure are exciting, but they're not exactly known to be stable, or to have the longest shelf life. Social media hasn't exactly helped. For that reason, there have been more celeb cheating scandals than we can count — some more high-profile than others. Whether they were the cheater or the betrayed, here are couples who will eternally be associated with infidelity. Some of these couples weathered through the storm, while others broke things off. Here are the most infamous celebrity cheating scandals of all time.
1. Tristan Thompson and Khloe Kardashian
How could Tristan not be at the top of our list? Even when he was a freshly minted baby daddy, this basketball player painted the town red with multiple women and was photographed betraying the mother of his child more than once. Still, Khloe stuck with him through multiple cheating reports (even one with her sister's BFF Jordan Woods) and while the two are currently not together, they're frequently on and off.
2. Tiger Woods and Elin Nordegren
Although he was married to an absolute stunner, like many famous men, Tiger wasn't satiated by just one woman. In 2009, news broke of Tiger's serial cheating, especially with the now-famous Rachel Uchitel. His confession didn't make excuses, instead blunting putting it, "I was unfaithful. I had affairs. I cheated." He says that if his relationship with his ex had been more open and honest, it might not have happened, but we're on Elin's side with this one.
3. Kevin Hart and Eniko Parrish
Hart even went so far as to do a whole Netflix special on the cheating scandal, trying to repair his image and own up to the sordid mistakes of his past. Still, the timeline might leave you scratching your head. In 2017, he denied the allegations. Then, we all saw the IG video in which he apologized to his wife and kid, saying, "I gotta do better and I will" as well as mentioning that he's not perfect. In 2020, he said on a podcast that his wife managed to forgive him for the sake of their family.
4. Kristen Stewart and Robert Pattinson
Kristen and Robert's world came tumbling down around them in 2012, when Us Weekly leaked images of Kristen cheating on her Twilight co-star with Rupert Sanders, her director in Snow White and the Huntsman. Stewart apologized publicly, but the two ended up breaking up eventually. K-Stew was still navigating her sexual identity at this point, so we can imagine it was a confusing time.
5. Jada Pinkett Smith and August Alsina
If you're going to cheat on Will Smith, why do it with a second-rate R&B artist? We're not sure why this gorgeous goddess made the decision to get "entangled" with Alsina when she and Will were separated. August Alsina shocked many in an interview when he says he "gave himself" to his and Jada's relationship for years, and how much he loved her. She confronted the rumors at the red table with Will, who she eventually worked things out with and remains married to.
6. Arnold Schwarzenegger and Maria Shriver
Why is it always the housekeeper or the babysitter? In 2011, Arnold and Maria announced their separation after nearly three decades of marriage. I twas then revealed that Schwarzenegger had a son with their housekeeper back in 1997. Today, he's close with his son Joseph, who looks exactly like his celebrity dad. In an appearance on 60 Minutes in 2012, he called it the "stupidest thing I've done in the whole relationship". Um, duh.
7. Ben Affleck and Jennifer Garner
The world was flabbergasted when this supposedly perfect couple was smeared with claims of infidelity. Despite Jennifer Garner being perfect, Ben still decided to cozy up with their former nanny, Christine Ouzounian. Sources claimed that the couple was separated already, but Jen seemed pretty heartbroken.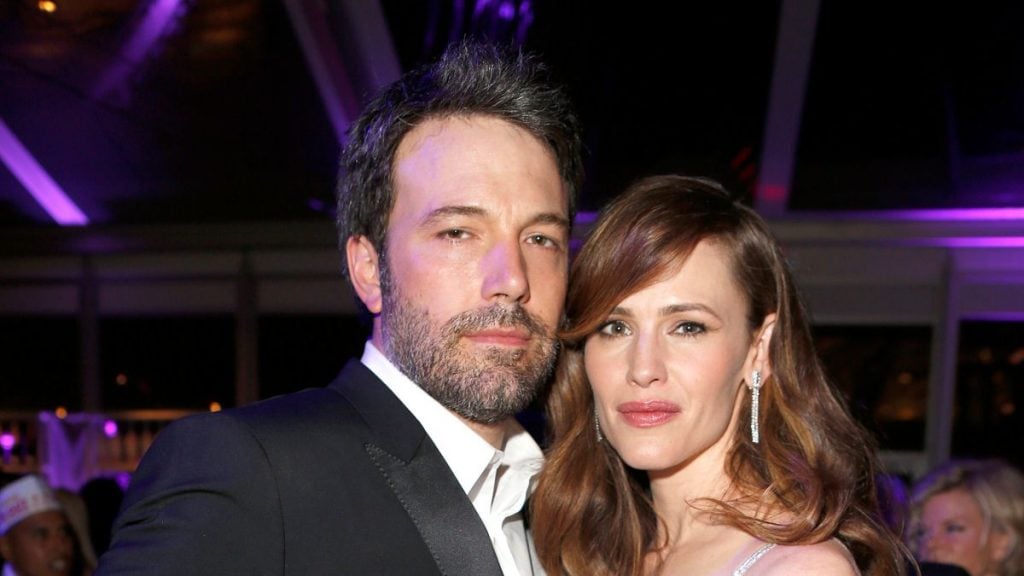 8. Jay-Z and Beyonce
Yes, even the music industry's most iconic duo has had a brush with infidelity in the past. Jay-Z's past cheating antics were put on blast when his wife released "Lemonade" and that infamous line about "Becky with the good hair." Then, when Jay-Z released "4:44," it was filled with apologies to his wife and daughter. In an interview, he admitted to cheating.
9. Leann Rimes and Eddie Cibrian
It was the movie Northern Lights that turned both of these stars into home-wreckers. They were caught cheating on their spouses after shooting the movie in late 2008. They eventually left their respective spouses to wed each other, but we wouldn't say that the way they started out is a great foundation of trust and loyalty between a married couple.
10. Scott Disick and Kourtney Kardashian
One of reality TV's longtime couples, Scott and Kourtney eventually called it quits after he messed up one too many times. In the summer of 2015, he was spotted getting cozy with his ex-girlfriend Chloe Bartoli. This time, Kourt didn't take him back, saying the act has "gotten old" now that they have three kids.