The everyday person might over spend here and there, but celebs take the concept of "splurging" to the next level. Many celebs make so much money, that it seems like they literally throw cash away on the most trivial things. Some purchases may be explained away by just a celebrity wanting to flaunt their wealth, while other purchases are just downright weird in unexplainable ways. What would you do if you had a seemingly endless stream of revenue? If you're ready to learn some of the craziest purchases your favorite stars ever made, check out this list of the 9 most expensive things celebrities ever bought.
Nicholas Cage: A Haunted Mansion for $3.5 Million
Nicholas Cage decided instead of the typical property purchase, he'd buy one of the most haunted mansions in America: the LaLaurie Mansion in New Orleans. It once belonged to Madame LaLaurie, who was a 19th century socialite and serial killer.
Paris Hilton: A Dog Mansion for $325,000
The hotel heiress has always been known for living a lavish life. She also keeps her dogs in pristine living quarters as well. The reality TV star once purchased a 300-square foot villa just for her dogs, costing approximately $325,000.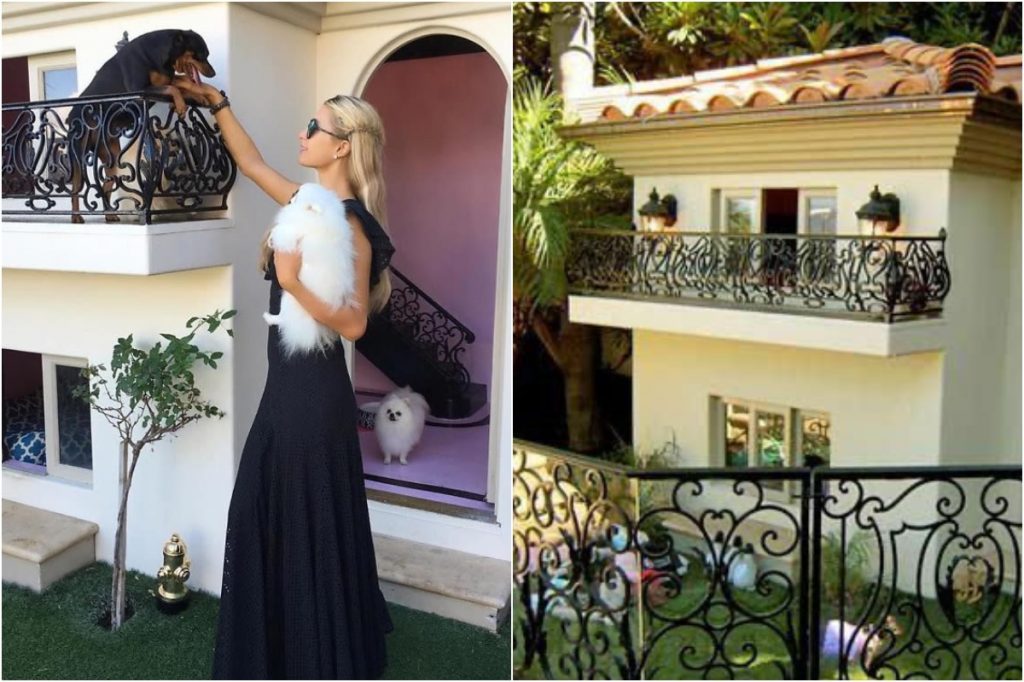 Celine Dion: A Humidifier for $2 Million
When Celine Dion was performing at Caesars Palace in Las Vegas, it was apart of her contract that they purchase her a $2 million humidifier and install it onto the stage. While she performed, it blew mist above her head, reportedly to help keep her singing voice well protected in the dry heat of Las Vegas.
Mike Tyson: A Gold Bathtub for $2.2 Million
As a gift to his first wife Robin Givens, boxer extraordinaire Mike Tyson purchased a 24-karat gold bathtub as a grand romantic gesture. This was back at the height of his career, and his lavish spending lifestyle. That is one fine bathing experience.
Victoria Beckham: An iPhone for $33,000
Formerly Posh Spice of the 90's band Spice Girls, Victoria Beckham once paid $33,000 for an iPhone. The smart device was designed by Stuart Hughes, and contained 150 grams of 24-karat gold. Some sources speculate that it was a present from her husband, soccer athlete David Beckham.
Lady Gaga: A Ghost Detector for $50,000
Apparently, Lady Gaga is obsessed with keeping her life ghost-free. She has hired ghost hunters and investigators to keep her venues and hotel rooms clear of paranormal activity while on tour. She paid a handsome $50,000 electromagnetic field reader that she uses wherever she travels.
Bill Gates: Da Vinci's Journal for $31 Million
In 1994, Microsoft mogul purchased Codex Leicester, the most well known and still remaining journals of Leonardo da Vinci. At a $31 million price point, it is the most expensive book ever purchased. After such an astronomical asking price, Gates made the journals available for purchase for less than $30.
Steve Cohen: The Second Most Expensive Painting for $137.5 Million
Hedge fund manager Steve Cohen purchased the second most expensive painting ever sold, Willem de Kooning's Woman III, for $137.5 million. He also purchased something stranger, although less expensive. Cohen bought a piece of art by Damien Hirst for $8 million, that featured an actual shark suspended in formaldehyde.
Madonna: Blessed Kabbalah Water for $10,000 a Month
Kabbalah water is sourced from the Kabbalah Centre in Los Angeles, a religious center based on Judaism which attracts many rich celebrities. Back in 2008, Madonna told In Touch Weekly that she once was spending $10,000 for her family to drink nothing but water blessed specifically by the Kabbalah Centre.