It seems that not so long ago we were dreamily watching the picture perfect couples of Leonardo DiCaprio and Kate Winslet in the Titanic and Liv Tyler and Viggo Mortensen in the Lord of the Rings. But it turns out decades have passed! Our beloved movie couples have changed a lot since that blessed time and now some of them are hard to recognize. Yet we still love them! Here's what our favourite movie couples look like in 2020.
Bill Murray and Andie MacDowell (Groundhog Day, 1993)
Long before time loops became a trend, there was a movie called Groundhog Day that caught weatherman Phil Connors in a time loop of a repeating seemingly unimportant day. Needless to say, it drove him crazy and made him do the most unbelievable things. He also felt that he was falling in love with sweet Rita and tried to impress her, making things all the more hilarious. It's a classic romcom and we still love it!
Leonardo DiCaprio and Kate Winslet (Titanic, 1997)
For years Leonardo DiCaprio was associated with the movie Titanic no matter what roles he played. His onscreen relationship with Kate Winslet became a legendary representation of love and tragic romance. Decades have passed, and it is still one of our most favourite couples ever created in a movie. Of course, the actors have changed, but they still look amazing.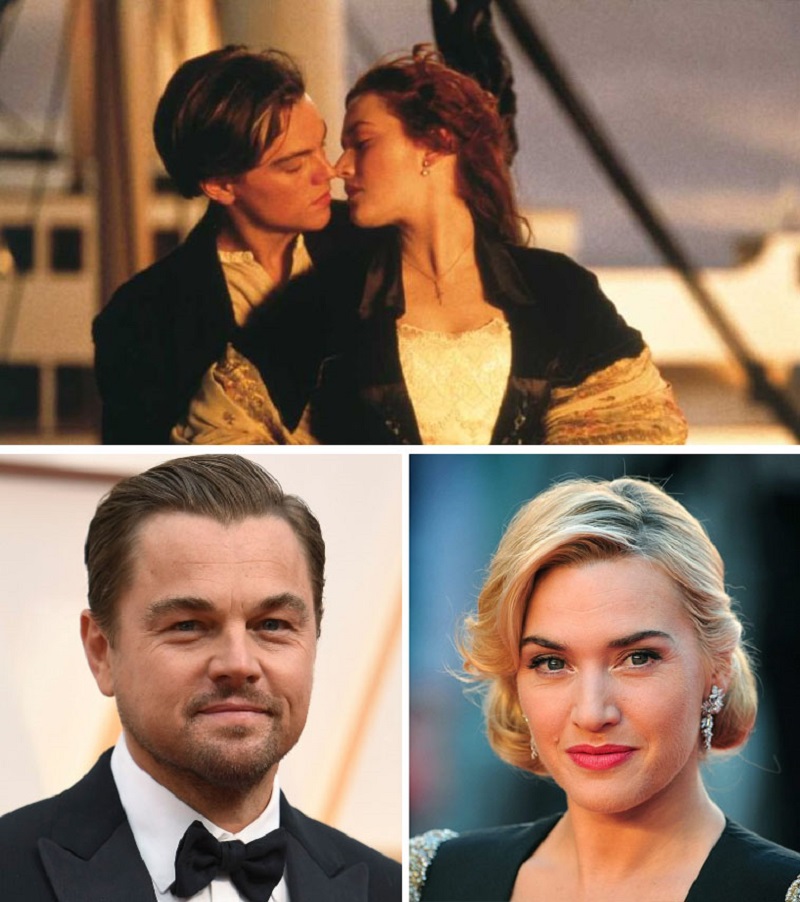 Liv Tyler and Viggo Mortensen (Lord of the Rings, 2001)
Liv Tyler has played her fair share of astronauts' wives, but her most romantic on-screen relationship was definitely with Viggo Mortensen in The Lord of the Rings. The tragic, yet beautiful love between an immortal elf-maiden Arwen and human Aragorn has touched millions of hearts. She ended up giving up her immortality to stay in the human realm and be with her beloved man.
Johnny Depp and Winona Ryder (Edward Scissorhands, 1990)
Thirty years ago Johnny Depp was young, gorgeous, and already drawn to the dark gothic worlds created by Tim Burton. The director was looking for someone fitting for the role and he hit jackpot when Johnny Depp appeared. They formed a friendship and partnership for life! In the movie Depp plays are kind-hearted humanoid Edward Scissorhands. He was created artificially, but as the plot develops we find out that he is the most humane character of them all! His relationship with Kim Boggs is one of the most heart-warming and heart-wrenching things we've ever seen on screen.
Richard Gere and Julia Roberts (Runaway Bride, 1999)
Julia Robert has always been amazing playing various leads in romcoms. Her broad smile and great acting skills just made us fall in love with whatever character she was creating on screen. It just so happened that Richard Gere matched her perfectly in every way! They were great in Pretty Woman, and even better in Runaway Bride, where she portrayed Maggie Carpenter, a woman who had a tendency to run away from the altar on the wedding day, and Gere played Ike Graham, a reporter who investigated her. They looked amazing together!
Reese Witherspoon and Luke Wilson (Legally Blonde, 2001)
It's been 19 years since Reese Witherspoon decided to prove it to everyone that good looks can co-exist with great intellect, as well as a big and warm heart. She may have enrolled into a law school just to impress her ex-boyfriend, who ditched her for a smarter girl, but in the end she found out that there was much more to it and got serious about her studies. Well, the boyfriend did get impressed eventually!
Olivia Newton John and John Travolta (Grease, 1978)
It's been 42 years since John Travolta and Olivia Newton John performed in a hit musical Grease. Did anyone think back at the time that the movie would become legendary and the musical would be played in theatres for decades to come? It's a classical romance about a bad boy and a good girl, who met each other, fell in love, then got parted just to reunite later again. The song that Danny and Sandy sing together in the end – You're The One That I Want – has become one of the most recognizable hits ever.
Shari Headley and Eddie Murphy (Coming to America, 1988)
This heart-warming comedy really had us falling for the royal-looking Eddie Murphy, who played a prince of a fictional African nation called Zamunda. The prince came to America to look for the love of his life so he could marry her. This simple premise turned into an incredibly entertaining movie. Shari Headley looked gorgeous in it!