There are lots of hairstylists out there. But there aren't too many hair artists out here. Mastermind Laetitia shows us the difference with her fine-tuned hair sculptures.

Her hair creations might look whimsical at first, but they actually make deeply political statements, expressed in an unbelievably imaginative way.

Her passion for hair braiding started at age five, and developed as she got older and discovered it as a way to explore and discover her African roots.

Laetitia fights violence with her hair art, turning them into ponytails shaped like pistols, or sculptures that speak volumes about gender equality.

She explains that her art started as a creative outlet before developing it into something that engaged people about serious matters.

However, politics can get a little depressing, so often, Ms. Ky's work is a playful message about loving yourself, the world around you, while promoting a message of acceptance for all creatures.

Often, her hair has a mind of its own, transforming into hands that apply Fenty's new lip shades, or dangle grapes in front of her mouth while she scrolls through her social feeds.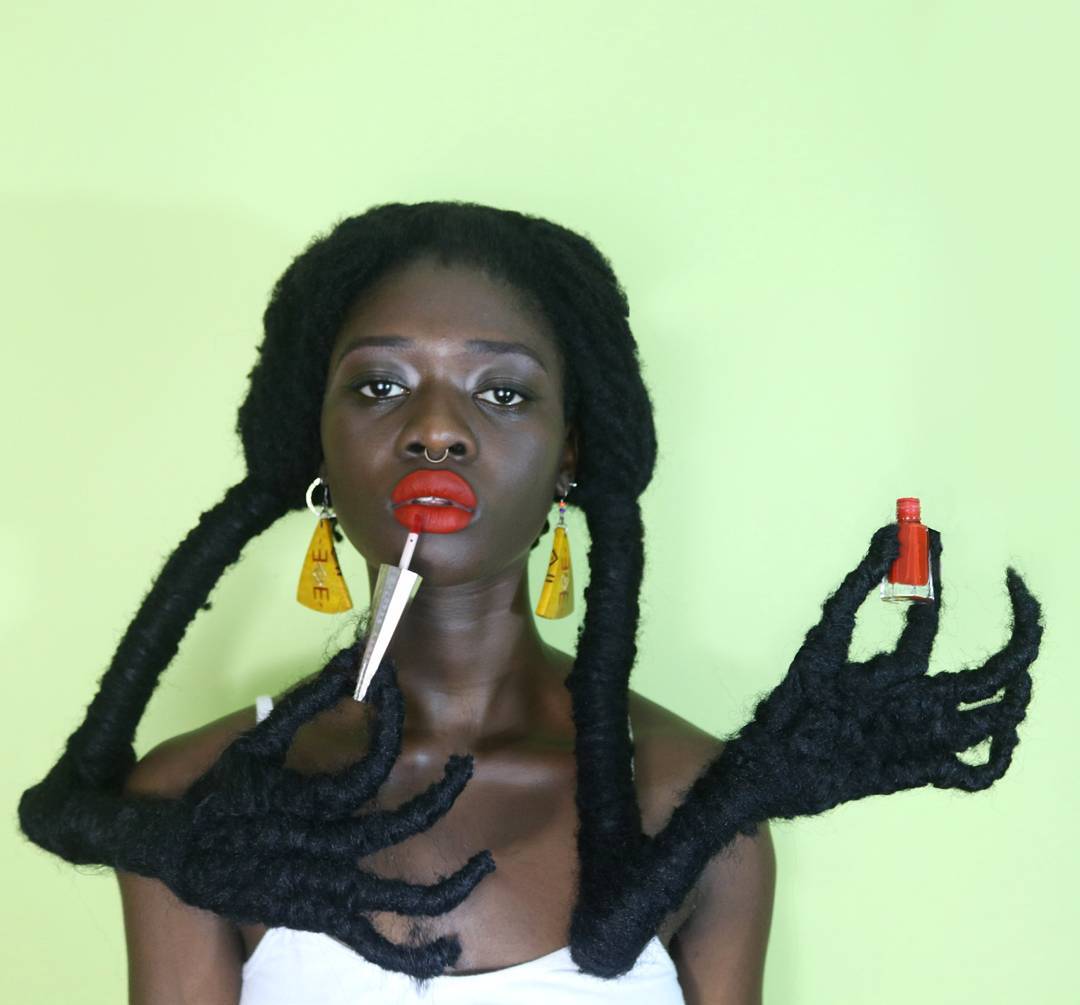 We also adore her tributes to nature, transforming her locks into massive scorpions, crabs, and flamingoes.

Laetitia does happen to be gorgeous, but we love that her message of light promotes self-love and beauty that stems from the inside, as opposed to the outside.

African and African American hair is something that has been policed for years. But Laetitia shows us just how regal and otherworldly it really is – we feel privileged that Laetitia has let us join her on her journey.

Her work is fierce, her look is fierce, and her attitude is fierce. Plus, we're obsessed with the fact that her number one icon is Rihanna, because same.

Besides her magnificent IG, she also has a fashion brand called Kystroy, which utilizes bold, African inspired prints in contemporary silhouettes.