This is still news to some people: Harry Styles and Kendall Jenner are a thing again, and the world is obsessed. Unfortunately, they got back together just in time for #socialdistancing to ruin everyone's life. Here's a timeline of their relationship, up until 2020: the year of the pandemic.
Admitting to a crush on Ellen
Also, remember that awkward Ellen DeGeneres moment where he kind of admitted to being into her before it was public? He admitted that they were friends for several years, but the look on his face spelled out everything.
Jenner makes things casual with Ben Simmons, seen with Harry weeks later
Kendall took a page out of the Jenner-Kardashian book and started dating basketball playing Ben Simmons. Their relationship came on the heels of her break-up with another NBA star, Blake Griffin. Unfortunately, their relationship didn't work out due to their schedules, and it turns out that the supermodel was meant to be with a more creative soul – who doesn't want a boy band bae?
Rekindling at The Brits
Kendall and her former linked up again at The Brits on February 18, after their short-lived relationship in 2013. Around then, it was also announced that she was still hanging out with Ben Simmons, but in a no-strings-attached type of way that is refreshingly realistic. The gossip mill started that year when they were spotted at a candlelit dinner over in West Hollywood. Oh, to be a fly on that wall.
Clearly, even seven years later the chemistry is still there, and in a 2017 interview the ex One Direction singer opened up about his solo album and how many songs were inspired by Jenner herself.
Kendall on why she prefers to keep things private
You'll probably notice that this timeline is a lot less detailed than other celeb relationships. That's due to a strong sense of privacy on Jenner's part. She's spoken about about it, and explained that she's still young, so relationships aren't always certain. She doesn't want the paparazzi all over something that may not last or be long-term, and prefers to keep that info between her and any prospective suitors, rather than the pages of a magazine, which can doom a relationship from the start.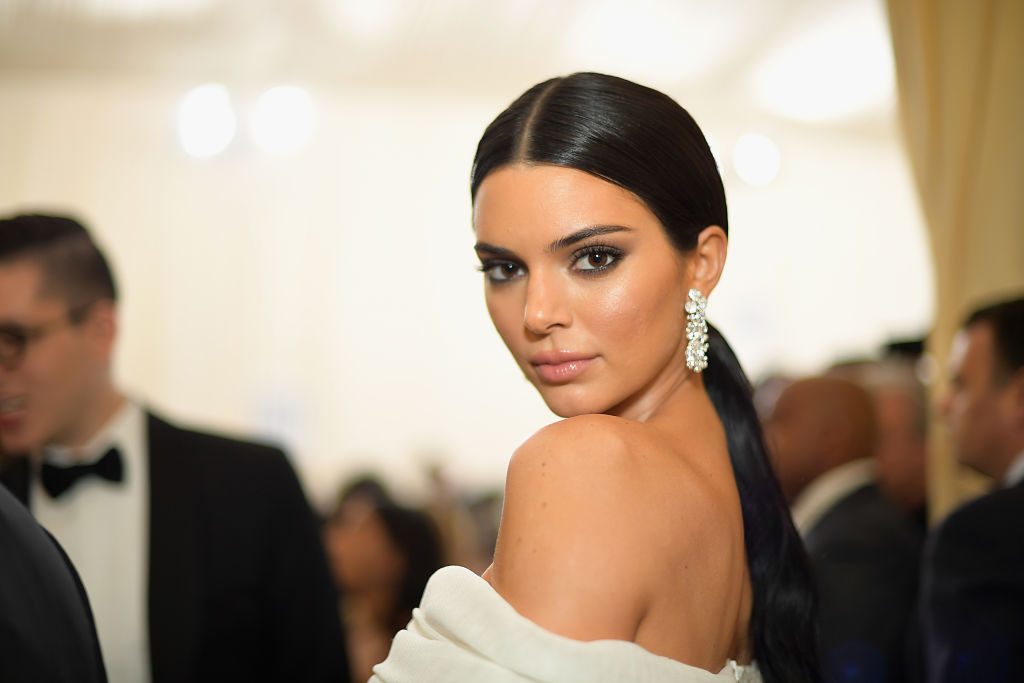 A social distancing drive
In the time of quarantine, this couple has found a way to connect without getting too close with each other. They decided to take a ride around LA, zooming in their respective cars. Yup, instead of going on a joyride with each other in the same car, they drove in their own vehicles as a new way to bond in isolation.
"The Keeping Up With The Kardashians" starlet drove her signature lavender convertible – a vintage art of work. Fai Khadra, her apparent isolation buddy, and Styles rode alongside them in a motorcycle (a minimum of six feet away.) First off, the fact that he was on a bike makes us swoon. Secondly, Kendall in that $100,000 car? Honestly, it feels like a 1960s movie and we're here for it. Also, can we talk about Kendall's quarantine skin for a second? The reduced air pollution and much needed R&R has brought this queen a glow that we're obsessed with.
According to Kendall fans, Fai Khadra is her male (and supposedly platonic) BFF, but he's pretty cute, so maybe we have more to learn about this mystery man riding alongside Kendall.
After quarantine: where is this relationship headed?
These two have lots of in common – beautiful hair, creative talent, and a knack for throwing garments together in a particularly iconic way. They're always bumping into each other at public events, so they must have figured, why not join forces?
Kendall is by far one of our favorite Kardashians. She's so down-to-earth and grounded, never seeing life as a fairy tale or fantasy, but always taking things day by day. After learning so much from all of her sisters and her own moms with their complicated romantic relationships, it's clear that Kendall has learned a lot, and is going to move cautiously when it comes to her own personal life.
She understands that every relationship brings its own lessons, and teaches her more about herself, which is the most valuable thing out there. Whether Kendall and Harry end up getting married or just dating for the sake of having fun, we don't think she's sweating it too much.