Halloween is coming up, and thanks to global warming, the night is quite chilly for many. But how do you stay warm while flaunting your flawless costume? One mom might have a genius solution.
Stephanie Pokorny, aka Crochetverse, is skilled at creating pop culture costumes year after year based on different crocheting techniques.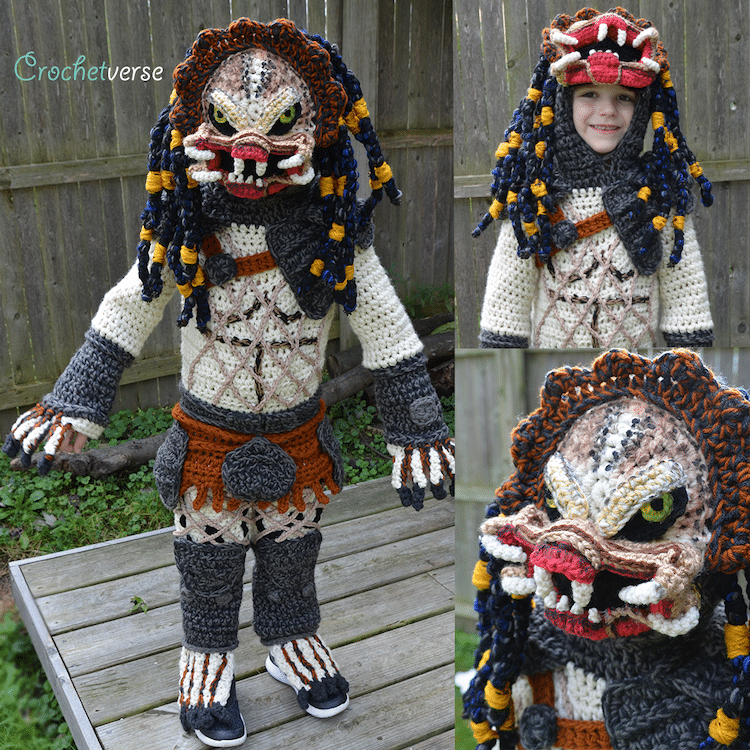 Her full-body outfits are meticulous and never lacking in detail, but are as comfortable as a cozy onesie, which is necessary as her and her family live in freezing northern Ohio.
While many kids are embarrassed by the DIY Halloween creations of their parents, Pokorny's kids look forward to the holiday every year, planning their requests well in advance. It's become a family tradition of sorts for her and her boys.
One of our favorite costumes by Stephanie is her Skeletor from Masters of the Universe look where the eyes light up red.
She's also created a top-notch as well as a Xenomorph from Alien costume that glows in the dark.
While these costumes are downright scary, some of the earlier outfits for her youngest took on a sweeter tone, like a Papa Smurf and an adorable 'Harry Potter" interpretation.
So many Halloween looks available for purchase are cheaply made or boring, so why not inject a dose of innovation into your kids' look? This is way better than cutting holes in a sheet and tossing it over their head.
Each piece takes approximately 40 to 50 hours to make, and are completed over the course of a few weeks. That's some serious expertise, because this would take us years to complete, and it definitely wouldn't look like Pokorny's final result.
Although this crochet artist has set a high bar, this is a brilliant idea for trying your own at home looks. She also creates some adult headpiece looks that are out of this world and even feature full graphics on the front.