Back in the 80's, Pretty in Pink was all the rave and the actors of the film became household names. As far as romantic comedies go, it became the stuff of legends and was an instant success when it was released in 1986. It was directed by Howard Deutch and written by John Hughes, who created several iconic rom-coms in that decade. But now over 30 years since the release of the film, where are all the actors now? They were all destined for super stardom after starring in a blockbuster film like Pretty in Pink. But did they go on to have successful film careers, or flip like one-hit wonders? Some of them went on to have pretty lengthy and full careers in entertainment. Others kept acting and continued in Hollywood, but also branched out into other endeavors. Find in this article where the leading stars of Pretty in Pink are now.
Molly Ringwald
Molly Ringwald played Andie in Pretty in Pink, and she was known for being something of a hopeful social climber and working at a record store. Years later, Ringwald starred in "The Secret Life of the American Teenager," as a lead actor playing the mother of Shailene Woodley's character.
The show ran for five seasons. She went on to star in "Riverdale," the popular Netflix, as the mom of Archie Andrews. She will also act in the role of mom in the Netflix movie series called "The Kissing Booth."
Andrew McCarthy
Andrew McCarthy was the feather-haired hunk of "Pretty in Pink," playing the character of Blane, the love interest of Andie. His character was well-known, popular and rich, everything that Andie wishes she could be and socialize with. McCarthy also starred in the popular comedy "Weekend at Bernies," and again in the sequel to the film in 1993. McCarthy did some work after the 80's and 90's big films. He dabbled in Broadway with appearances in "Side Man," and "The Boys of Winter."
He also did some work in TV, starring in shows like "The Twilight Zone," "Gossip Girl," "Law & Order: Special Victims Unit," and "Monk." McCarthy more recently appeared in "Good Girls," and the last season of "13 Reasons Why," which is one of Netflix's most popular series. McCarthy has also established a career as a director as well, having directed episodes for shows like "Gossip Girls," "the Black List," and "Orange is the New Black." McCarthy is also an author and has written two books: a travel memoir "The Longest Way Home," and a young adult book called, "Just Fly Away." 
Jon Cryer
Andie's best friend was a character called Duckie in "Pretty in Pink," played by Jon Cryer. Duckie is the quintessential guy stuck in the "friend zone," pining away for his best friend. One of the most memorable scenes featuring Duckie is when he dances passionately in the record store to "Try a Little Tenderness," by Otis Redding. Sources say that he was elemental in creating the dance for the scene with film choreography Kenny Ortega.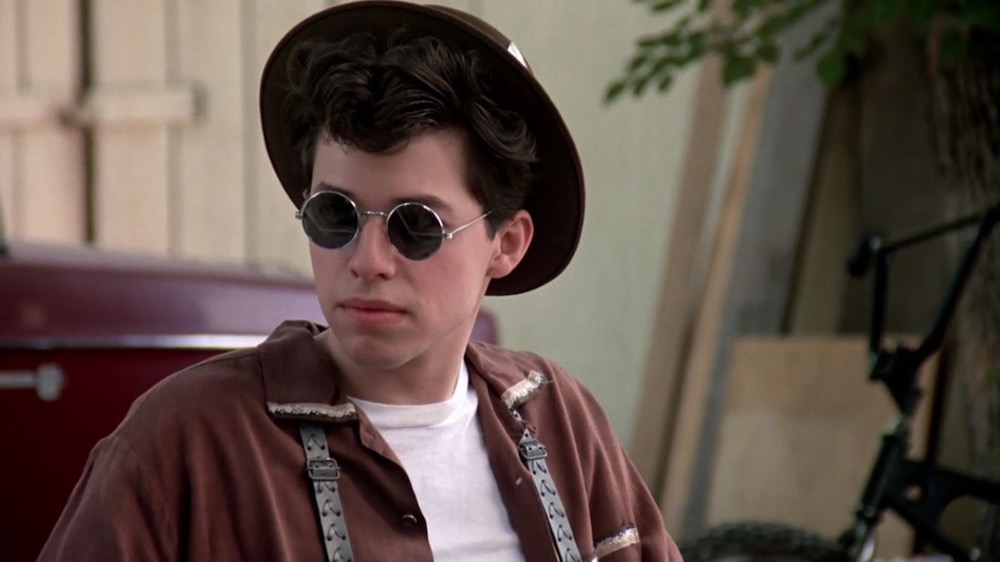 Jon Cryer guest starred in TV shows after "Pretty in Pink," including "Hannah Montana," "NCIS," and "Will & Grace." He is best recognized though for his big role in "Two and a Half Men," playing the character Alan Harper. For this role he was nominated seven times for the Emmys and actually won twice, in 2009 and 2017. Cryer also played the well known villainous character Lex Luthor in The CW's action series "Supergirl."