A while back, something like cosplay might have been considered nerdy. With girls like Kiera Please at the forefront of the cosplay revolution, the field has been transformed into an awesome subculture of expression.

The gorgeous cosplay lover puts a highlight on black visibility in cosplay. Dressing up as fictional stars like Moana, Kim Possible, and Edward Scissorhands, this now famous IG star has inspired a generation of young, aspiring female cosplayers.



One of the things we're most in love with about Kiera is her differently colored and strikingly curated wig collection, as well as the ways that she showcases her healthy, natural locks that give us all a deep hair envy.

The star loves making her favorite characters come to life and reveling in the supportive community of cosplay.



We love her take on body positive champion Tina from Bob's Burgers, complete with blue miniskirt, converse, knee high socks, and those infamous glasses.

Here, she channels the expression of Ashley Spinelli, with sassy side pigtails and that signature orange beanie, oozing attitude and confidence.



Today, she has almost a quarter of a million followers on Instagram. Kiera is our modern day heroine, just like Kim Possible.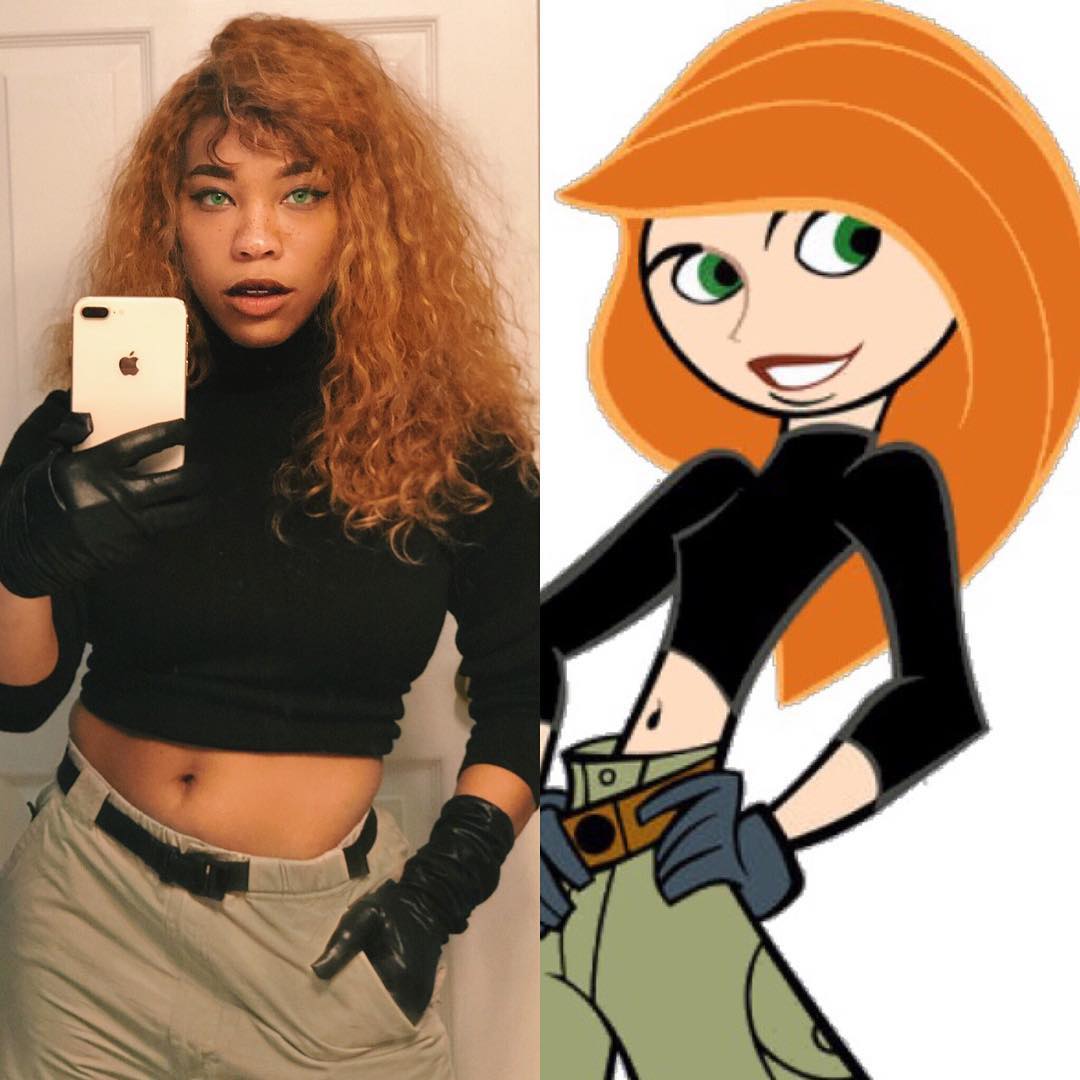 We've seen a lot of Velma interpretations over the days, but they're either too extra, or too nerdy. Kiera finds the subtle middle ground, with the perfect orange jumper, opting for an unpleated red velvet miniskirt instead of Velma's pleated version.



Kiera is a goddess in her own right, so it's fitting that she would dress up as one, like Hercules's Calliope. Shedding light on black cartoon characters, Kiera opted for a slightly more modest look which was less waist cinching and a bit higher necked, complete with thigh slit and all.

With this badass suit and a homage to her natural hair, Kiera expresses her androgynous side in the best way possible.



Keira reinvented the sexy lass from An Extremely Goofy Movie, who revved everybody's energy. She chose to keep it simple with silky red locks, a French beret, and a skit tight, all black ensemble that has her looking like a Victoria's Secret cat burglar.