Meghan Markle and Prince Harry have been in the news from the day they announced their relationship. The whole world has been following it with interest akin to one we've come to associate with the Game of Thrones. And that's understandable, even if you're not British, you're bound to be curious about a real-life prince. With Harry and Meghan, it was even more interesting because not only was it a beautiful story of a royal wedding, but it was also a rare occasion in which a member of British royalty married an American lady, who's also an actress. This was new and fresh and exciting for everyone.
The moment we found out Meghan was pregnant we couldn't wait to see what this new royal couple would be like, and what their firstborn would look like, would it be a boy or a girl, and what will they call their baby.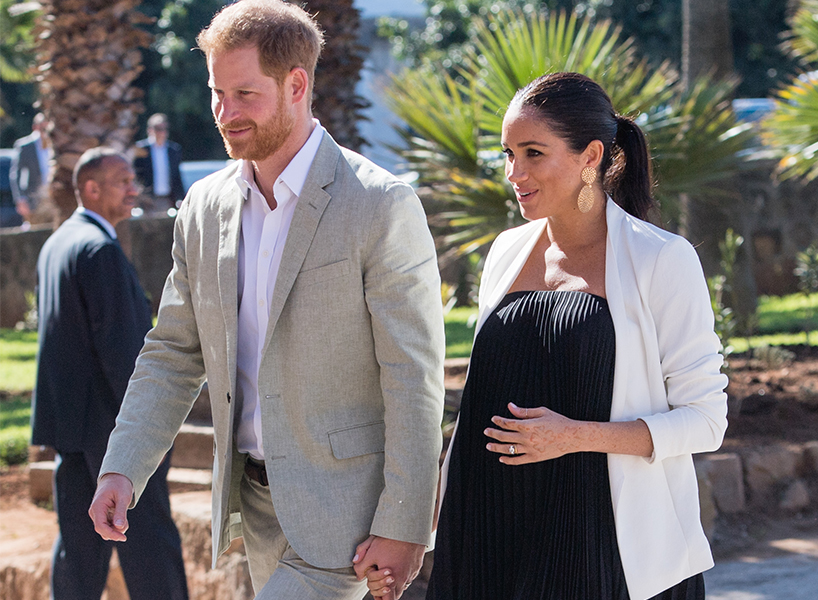 Well, some of that interest can finally be relieved now. Meghan Markle has given birth to a baby boyyesterday at 5:26 a.m and we couldn't be more thrilled. Obviously, the parents are incredibly happy and excited to welcome their child into the world.
The baby boy was born in only 40 minutes after Meghan went into labour, weighed 3.2 kilograms (7lbs 3oz) and according to Prince Harry both mother and baby are doing very well. The royal baby is 7th in line to the British throne, but let's not get ahead of ourselves just yet.

So far we've seen everyone congratulating Harry and Meghan on the birth of their child and wishing them all the best. Prince Harry did a short interview in which he said:
"I'm very excited to announce that Meghan and myself had a baby boy early this morning, a very healthy boy. Mother and baby are doing incredibly well. It's been the most amazing experience I could ever have possibly imagined. How any woman does what they do is beyond comprehension, but we're both absolutely thrilled and absolutely thrilled to all the love and support from everybody out there – it's been amazing – so I just wanted to share this with everybody."
When asked about the name of the child, Harry said they're still thinking. The baby is a little bit overdue so they've definitely had a bit more time to think about the name, but it looks like they're not quite ready to share this detail just yet. But Harry said they'll probably reveal it in 2 days. He said: "We'll be seeing you guys in probably two days time as planned, as a family to able to share it with you guys and so everyone can see the baby". Which to us sounds like they want to do it all together, as a family, with Meghan and the baby present. How sweet is that?
Prince Harry or shall we call him by his official title, the Duke of Sussex, looked absolutely over the moon and couldn't stop smiling while sharing the happy news with the press. He was present at the birth and says the experience has been absolutely wondrous and as every parent would agree – he thinks his baby is absolutely to die for.

We can't wait to hear more about the royal baby and hopefully, we'll all get to see him soon. We wish Harry, Meghan and their newborn all the best.