We often compare celebrities to queens and princesses and royalty in general. Sometimes we're joking, sometimes we're just exaggerating, sometimes it really is the only way to describe how incredible they are. However, Helen Morgun has taken that to a whole new level. Not only does she imagine which Hollywood celeb looks like which Disney Princess, but she then draws them as the said Princess and the result is mesmerizing. She's clearly a very talented artists and deserves all of the views and followers that she gets. So take a look at some of her artworks here and go ahead and follow her on Instagram. You won't regret it. It's not just Disney Princesses that she draws, Helen also does commissioned works, fan art and regular portraits too. So you can even become one of the lucky people to actually get your own artwork from her.
1. Beautiful Leigh-Anne Pinnock as Pocahontas with a little racoon pet. Doesn't this look amazing? Now you probably can't stop thinking she should play Pocahontas at some point, right?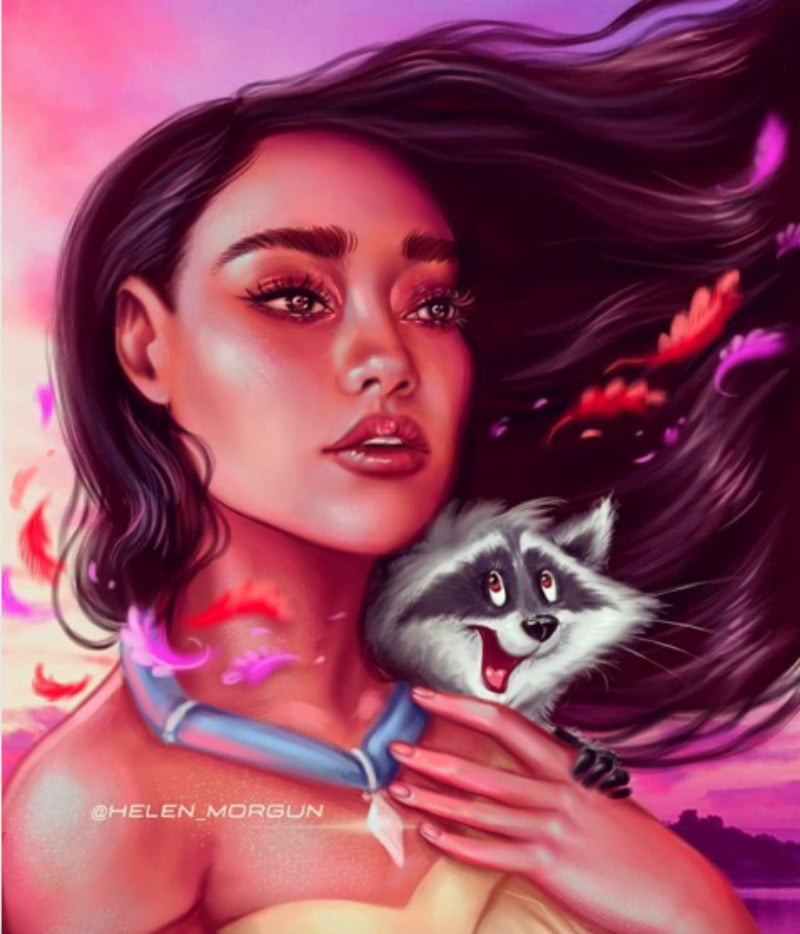 2. Gorgeous Lucy Liu as Mulan. What a perfect match for Mulan, don't you think? How did we not think of this earlier?
3. Emma Stone as Merida is such an unexpected yet such a brilliant idea. When you think about it, Emma would be great as Mulan. Sure she's not Scottish, but she's got the right spirit!
4. Queen Riri as Tiana. Not only does this look absolutely beautiful but it's pretty awesome how Rihanna's attitude is visible in this artwork and only adds to the character of Tiana.
5. Blake Lively as Aurora. Blake actually is a real life princess, we all think that sometimes. She's just too perfect for this world. Little birds probably dress her everyday for real.
6. Emilia Clarke as Belle. She looks like she's up for some mischief doesn't she? Looks like exactly something Belle would do.
7. Amanda Seyfried as Rapunzel. A great choice, especially with her blonde flowy hair. That dress style is very Amanda Seyfried too.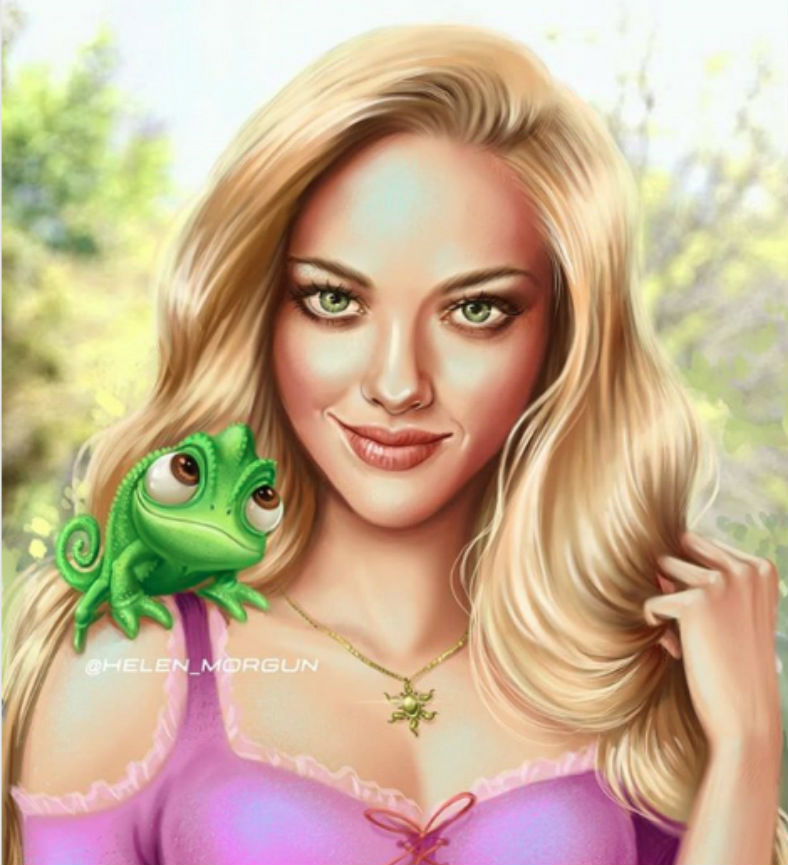 8. Margot Robbie as Elsa looks magnificent. Wonder how Margot feels about it. What wouldn't we do to hear her singing "Let it go".
9. Camila Cabello as Jasmine is a stunning choice. And the cat instead of a tiger looks very cute too.
10. Beautiful Lily Collins as Snow White. Doesn't she look perfect?!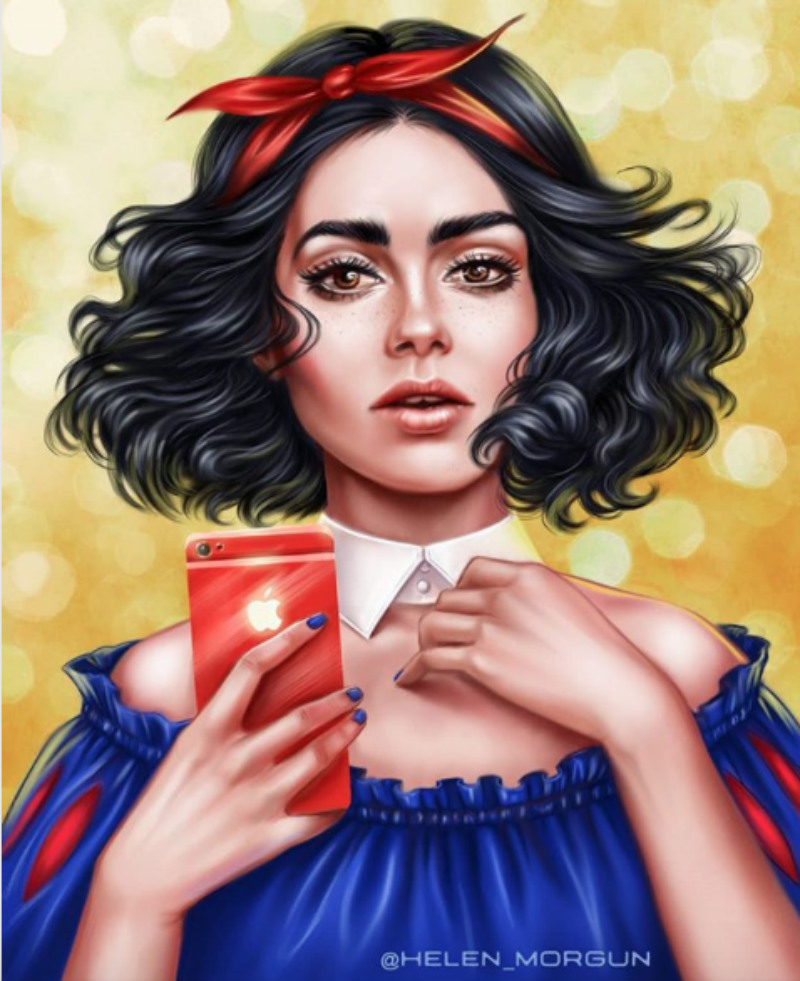 If you want to see more you can always follow Helen on Instagram and she even does speed drawing videos on YouTube.