Buying a statement look or piece will always turn heads when it comes to fashion, but it's the true knowledge of subtleties that defines an authentic ability compose a flawless outfit time and time again, thanks to the artful inclusion of basics.
1. LBD
What woman doesn't need a little black dress in her closet? Whether it's for a party, an after-work event, or a dinner, this is a sophisticated piece that can be interpreted based on your personal style.

2. Pumps
We get it, not the most comfortable. But they're more versatile than a chunky heel or a sneaker, that's for sure. The key is a comfortable insole that puts pressure on the heel rather than the ball of the foot.

3. Dark skinny jeans
Light, faded ones look unprofessional, while a smart dark skinny jeans paired with a well-tailored blazer can pass for a work-appropriate outfit. It's the LBD of casual-wear, with infinite possibilities.

4. Nude ballet flats
Perfect for carrying in your bag when you're teetering around in said pumps and feel like your baby toe is about to fall off. A chic leather or suede ballet flat in a color that matches your skin tone will be forever classy, and more importantly, comfy.

5. Knit cardigan
Best in cream or black. It's classier than a hoodie or a sweater, but just as comfy. Try it in cashmere for an elevated look that will also feel as soft as butter against your skin.

6. Wrap Dress
This iconic, DVF invented silhouette can double as a robe, a stylish afternoon ensemble, or a sexier evening look. With versatility in neckline and waist thanks to the tie closure, you can easily style and turn one dress into ten.

7. Midi Skirt
Not quite a mini, and not quite a maxi, this skirt sits somewhere around the knee. It's work friendly and great for formal settings, but also isn't too overly stuffy if you need to transition into a more casual environment.

8. Ankle Boot
This is the easiest shoe to wear, and also, one of the trendiest. It's never out of fashion and makes a comeback for every season. You can always experiment with the height of your heel to spice things up, and try a peep toe for the warmer months.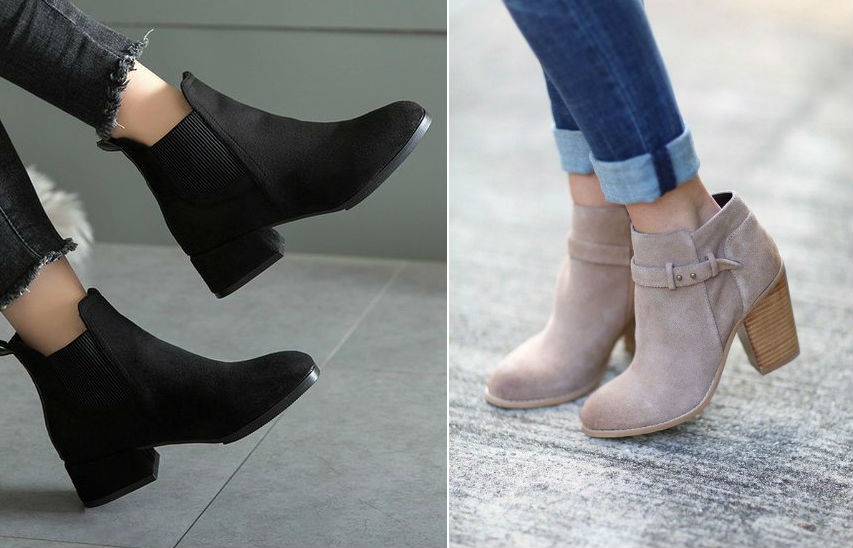 9. White Tee
Keep it perfectly bleached, and perfectly crisped. A good white tee never fails, and is the ultimate supermodel off duty look. It will always have a "cool" girl vibe, but fit is key. A baggy tee looks like you rolled out of bed and swallows up your bodacious silhouette.

10. Black Turtleneck
This look is smart and automatically converts you into a Bond girl when styled the right way. It's slimming, lengthening, and looks great tucked into high waisted jeans, or with a fitted skirt and black tights.