Every wedding is beautiful no matter the season, but there is something especially stunning about summer weddings. There are so many fun details that make a summer wedding a different kind of magical. Because the weather is beautiful and warm, summer weddings allow extra flexibility in location, theme, and wardrobe. This is one aspect that makes summer weddings such a blast to plan and get creative with. From flower crowns and bare feet in the sand to sunflower fields and barnyard doors, the sky is the limit with a summer wedding. If you are looking for some inspiration to plan a ceremony in the summer, check out these 8 great summer wedding ideas.
Flower crowns
Nothing says summer wedding like a beautiful arrangement of flowers woven into a crown. Bring this trend to life with pretty pastels or a dash of color to match your wedding theme. You can weave in several flowers for a full, fun look, or less flowers for a more dainty, polished feel.

Mix and mingle refreshments
This "pick and mix" style for food and drink is a great way to get your guests to mingle with each other. Use any combination of barrels, troughs, buckets and platters for a festive feel, mixed with various beverages and snacks.

Naked wedding cakes
This is an interesting take on the traditional wedding cake that is outside of the box and has a natural appeal. Add some color with layered cream and delicious berries. A naked, but colorfully garnished wedding cake is sure to be a hit with your guests.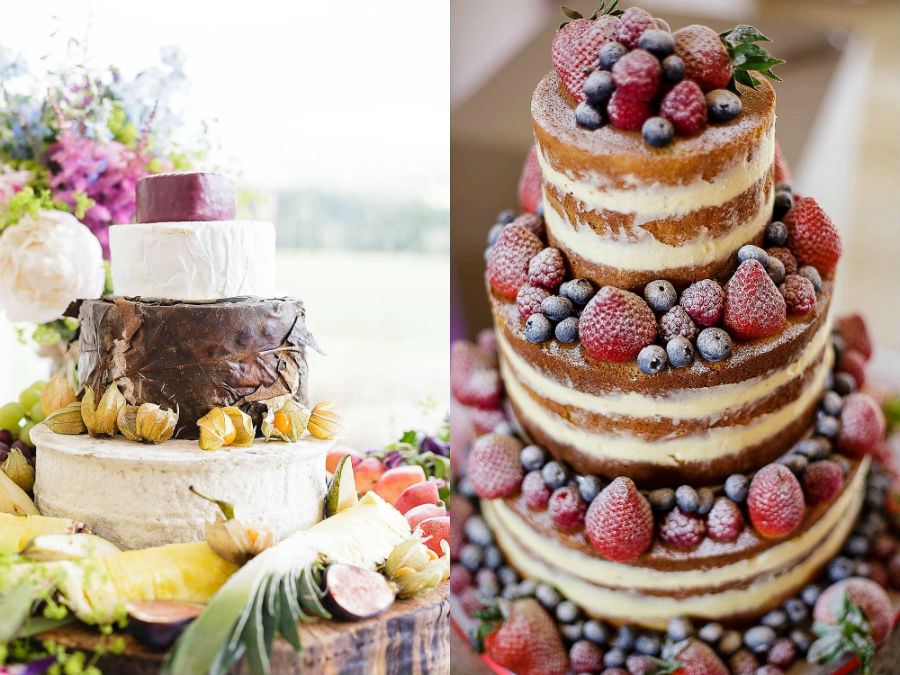 Summery takeaways
Chances are your guests didn't show up to your wedding with sunscreen. But if you are having an outdoor summer wedding, they'll probably need it. Provide a supply of mini sunscreen bottles, sunglasses and even misting fans as grab and go party favors – your guests will be forever grateful.

Infused mason jars drinks
Keep your guests even cooler with some easy-to-grab chilled water or wine sealed tight in mason jars. You can infuse these with fruit, mint and other fresh ingredients for a delicious and beautiful mobile cocktail. This is also a great drink option for planning purposes since you can make these ahead of the ceremony.

Sip and sit cocktails
If you'd really like to kick of your ceremony with some bubbly fun, offer your guests some champagne or sparkling wine upon entry with a "sip and be seated" table. A quick sip of light spirits before the ceremony will help your guests cool off and relax.

Reception Bonfire
A beautiful bonfire is a great way to spice up your outdoor wedding seating area, or reception area. Prep your bonfire with stones and flowers for a whimsical and campy look during the wedding, and let the flames send sparks into the sky for the reception.

Mobile Snack and Drink Bar
Keep reception fun on the go with mobile push carts, stocked with treats and/or cocktails. Ideas for mobile refreshment bars can include s'mores or ice cream.