Emma Watson is best known for her role of Hermione and even though she might be done with that role, she can't get away from the fact that it's just part of her. She's also a very smart woman, she wants to be more than just an actress, she fights for equality, she starts campaigns for change, she has her own book club and she keeps striving to make the world a better place. So let's find out some interesting facts about Emma.
1. What Is Emma Watson's Full Name?
Most of us came to know her first as Hermione Granger from the Harry Potter films. But then we grew up and learned the name of the actress who played Hermione and we now know her as Emma Watson. But her full name is Emma Charlotte Duerre Watson. How fancy does that sound?
2. What Is Emma Watson's Age?
Emma is 29 years old, she was born on April 15th, 1990. And while she's one of the best known English actresses and she is definitely British, she was actually born in Paris, France and lived there until she was 5. Her parents then decided to move back to England and so from age 5, she lived in Great Britain. She can speak a little French, but she's nowhere near fluent.
3. Emma Watson's Education
Emma Watson knew she wanted to be an actress from an early age. So she went to Dragon School in Oxford and also trained part-time at the Oxford branch of Stagecoach Theatre Arts school. She was on her school's dance team and a field hockey team. Later on, when she began working on Harry Potter she received tutoring on set, and in classic Hermione fashion, she got the most tutoring hours on set (up to 5 hours a day). By the time she was old enough for higher education she was already world-famous thanks to her acting career, but she still chose to go to the University and entered Brown University in America. She also was a visiting student at Worcester College, Oxford for a year. So while it took her longer than usual to finish her degree because of the nature of her job, she still graduated with a bachelor's degree in English literature from Brown University. On top of that, she's a certified meditation and yoga instructor.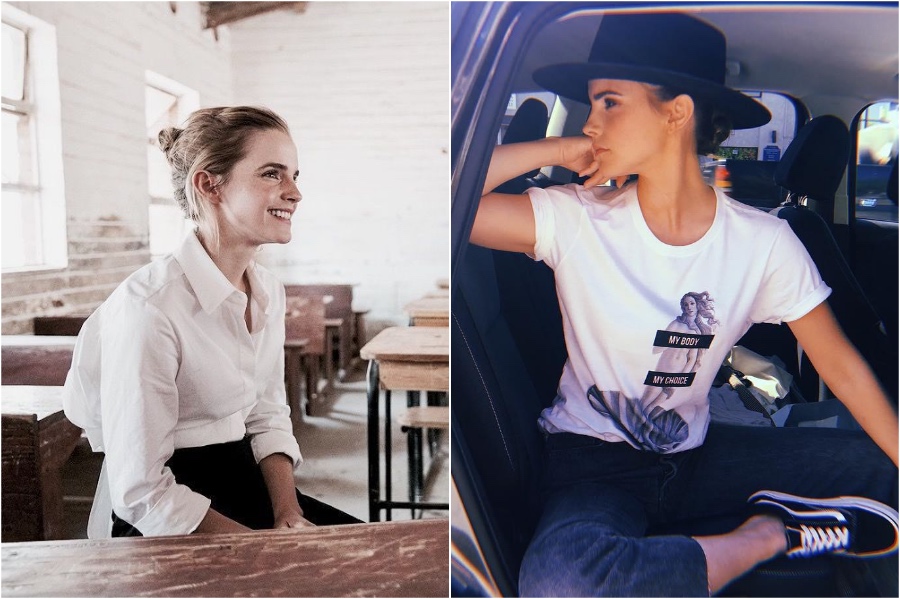 4. How Tall Is Emma Watson?
Emma Watson looks like a relatively petite lady but she's of average height. She's 165 cm tall, which is almost 5 feet 5 inches. Funnily enough, it's the same height as her Harry Potter co-star – Daniel Radcliffe. And while that's average for ladies, unfortunately for Dan it's quite short for a man.
5. What Is Emma's Hobby?
Emma's hobby isn't that strange per se. She likes journaling. But the way she goes about it is kind of weird. Instead of just journaling in one journal at a time she has about 30 journals all dedicated to different things. One for personal life, one for dreams, one for yoga and meditation, one for work, one for people she's met, etc. Who needs 30 journals? Well, the girl who played Hermione, of course.
6. Who Does Emma Watson Have A Secret Crush On?
Emma has admitted that when she was young she had a secret crush on her co-star Tom Felton, who played Draco Malfoy in Harry Potter movies. At the time Tom thought of her as a sister and good friend so it didn't go anywhere, plus they were only kids. These days they keep being linked together and showing up on each other's Instagram, so fans are still hoping they'll get together.