This year has been full of shocking surprises, and let's be honest, many of them were not nice at all, but this piece of news definitely got us excited. Ariana Grande got engaged this Sunday to her boyfriend of slightly less than a year, Dalton Gomez. She let the world know about this through what seems like the norm in 2020 – her Instagram. Ariana posted a gallery of photos featuring herself wearing a sparkling new ring and a few snaps of her and her fiance, Dalton, together. The caption reads "forever n then some".
Obviously, this Instagram post already became one of the most liked things on Instagram this year. After all, this is Ariana Grande sharing some massive news. Fans and friends alike rushed to congratulate Ariana on her engagement, liking, reposting, and commenting with enthusiasm.
Ariana's engagement comes as a bit of surprise, since she and Dalton only met in January, so they've known each other for less than a year before getting engaged. That seems a bit hasty. But once you take into account the year we're all having, COVID-19, and quarantine – suddenly it all makes sense.
Dating around doesn't really sound like an option in 2020, so once you find someone you want to spend time with – you kind of stick together. Speaking of sticking together, Dalton already appeared in the video for Ariana Grande's and Justin Bieber's song "stuck with you", which came out in May. Perhaps they already knew back then that this is going to work out for them.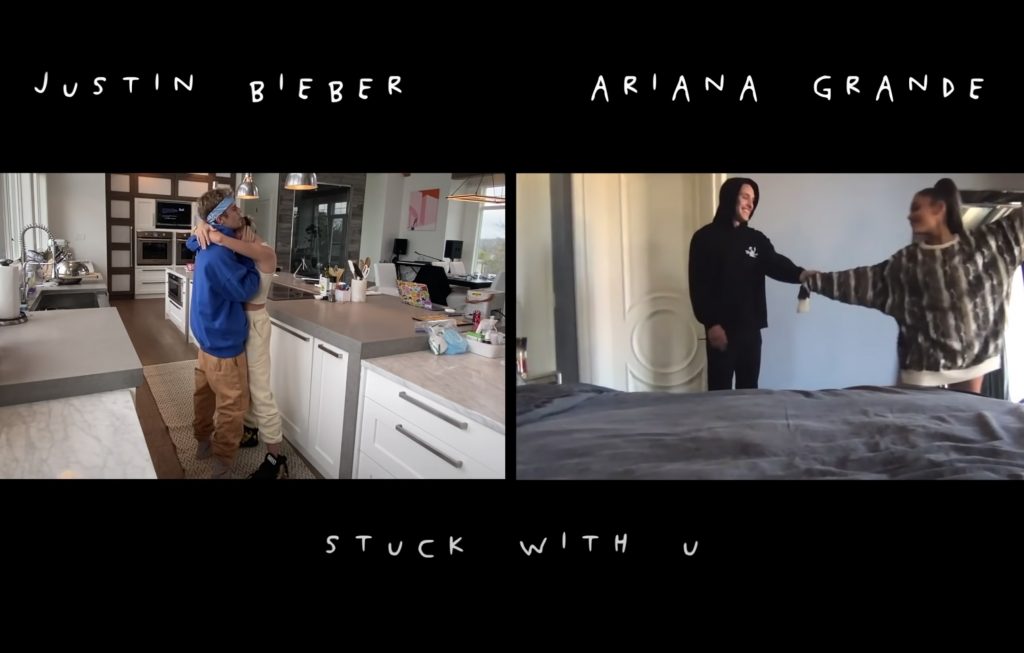 On the other hand, this isn't the first hasty engagement for Ariana, we all remember her engagement to Pete Davidson. Those two got engaged very quickly and then called it off in 5 months. But this engagement with Dalton seems different. These two have been quarantining together since the beginning and having spent 2020 together basically counts for a few years of a normal relationship. So for Ariana's sake, we hope this is the relationship that works out for her.
Now, we can't write about the engagement and not mention the engagement ring. It's an elegant yet unusual ring. Instead of a big chunky round diamond in the middle, this one features an oval off-center diamond along with a pearl. It's not exactly a traditional engagement ring, it looks smaller, more modern, and fresh. When you think about it, that sounds like Ariana herself, so in that way, it's absolutely perfect.