Lady Gaga, aka Stefani Germanotta, is one of the most famous pop stars of all time, from her explosive entry into the music world with "Just Dance" back in the spring of 2008. The NYC singer churned out tons of chart-topping bangers, including "Alejandro", "Bad Romance" and "Born This Way." These tracks, amongst many others, made the singer a household name. But her catchy sounds weren't the only reason that this singer gained popularity. Welcome to the wild journey of Lady Gaga throughout the past decade or so.
A debut album that shook the world
When Lady Gaga came out with The Fame, it climbed to #2 on the Billboard charts and could be heard on repeat around the world. From "Poker Face" to "Paparazzi", this breathtaking album showcased the vocal range and heartfelt songwriting from this artist — but it was only the beginning.
Avant Garde costumes
Her innovative costumes were frequently documented by the press and tabloids. Famous looks included that meat dress, sky-high heels that looked more like stilts, and award show looks like the 2009 MTV Video Music Awards where fake blood was dripping from her ribcage.  Her raw beef dress actually ended up being put on display in the Rock and Roll Hall of Fame. Then there was also that time in February 2011 when she showed up at the Grammys being carried in a giant egg across the red carpet. In 2011, she performed "You and I" dressed in male drag.
Performing with legends
A contemporary legend herself, Gaga has a serious following of famous people that love her and are willing to collaborate. For instance, she linked up with musical icon Tony Bennett to record a jazz album together called Cheek to Cheek, soon after becoming close friends with him and doing a North America and Europe tour together. She even performed a medley of The Sound of Music songs at the 2015 Oscars and ended the performance with Julie Andrews herself getting on stage!
Always an advocate
When she's not performing, acting or creating music, she's a champion for mental health, female empowerment and body positivity, along with LGBTQ+ activism. Lady Gaga has always stood up for the underdog and her Little Monsters for as long as she's had a platform to do so. She spoke at a political rally in Maine, speaking against the Don't Ask, Don't Tell policy forcing people to lie about their LGBT sexual orientation. There's also the Born This Way Foundation, a nonprofit organization launched by Gaga and her mom to provide mental health resources for children across the world.
A struggle between persona and self
Lady Gaga has said herself that she's her own greatest enemy, and that fame has taken away certain things from you, like going out to eat at a restaurant with your family "without it being about you." While Gaga said she hated fame, she's always used her platform for the greater good. This might be part of the reason why she gave up her wild and bizarre outfits for a more low-key look. However, she still rocks some one-of-a-kind, head-turning looks.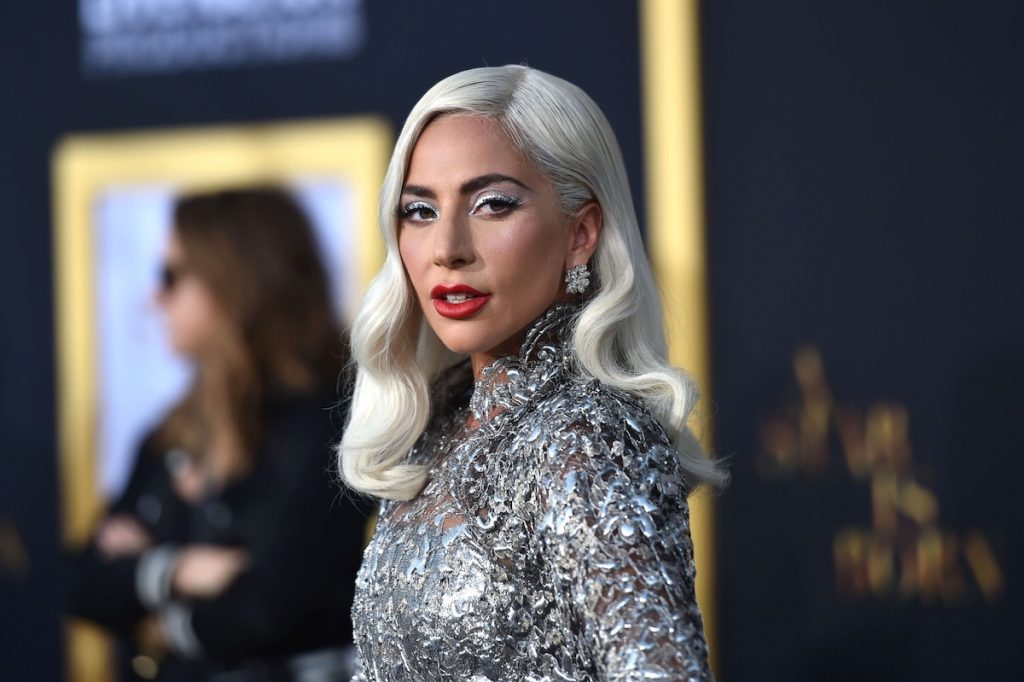 A few jilted romances
It seemed like meeting hottie Taylor Kinney changed everything for Gaga, who started dressing her in a more demure and sophisticated manner. They got engaged on Valentine's Day in 2015, but ended up breaking off the relationship just over a year later in the summer of 2016.  Then, in 2017, Gaga went public with bae and talent agent Christian Carino. Unfortunately, the couple called it quits just 2 years later in 2019. Today, she's dating entrepreneur Michael Polansky.
The Countess on AHS
Lady Gaga earned a role as The Countess on American Horror Story: Hotel in 2015. She ended up winning a Golden Globe Award for best actress in a mini series! That's a pretty great way to celebrate working on your first major television show!
A Netflix documentary
Besides her stellar acting and musical releases, we got to know this elusive pop star through Netflix's documentary on her titled Gaga: Five Foot Two, which chronicled the making of her folky album Joanne, along with an intimate look at her struggles with fibromyalgia. In the documentary, she also spoke on her breakup with fellow AHS actor Kinney, and a rollercoaster of a feud with Madonna. 
An Oscar for A Star Is Born
This 2018 film, which she starred in with Bradley Cooper, was an earnest and bittersweet journey through fame and all of its perils. There were similarities between the film's protagonist and Germanotta's real life story, making this role an extra poignant one for her to play. One of the most recognized songs from the movie was "Shallow", an emotional duet which won Lady Gaga her first Oscar, alongside her multiple Grammys. A performance of the duet at the Academy Awards even sparked rumors about Cooper and Gaga's own love story.
9 Grammy Awards
This pop icon has a whopping 9 Grammys. She earned one for Best Pop Solo Performance for "Joanne (Where Do You Think You're Goin?)" back in 2019. Before that, she had six Grammy wins, making for a current total of 9. Combined with her additional awards for acting, this queen must have a big closet for all her gold statues back home.
An inauguration performance
In the performance of a lifetime, Gaga was asked to sing the "Star Spangled Banner" at President Joe Biden's inauguration ceremony on January 2021, in Washington, D.C. That must've been the honor of a lifetime for a liberal and outspoken political activist like Gaga.