It's only been two months since we heard the shocking news about Miley and Liam's divorce and the two have already moved on, or so it seems. Sure, they were married for only 8 months but they've been together for a decade and it's just hard to believe they'd be dating other people so soon after.
Miley has been spotted getting close and personal with Kaitlynn Carter, who's also freshly divorced, right after the big split. But that fling lasted about a month before it ended. Miley seems to have moved on without a problem and is now dating Cody Simpson, a fellow musician from the land down under. The two have been seen sharing kisses and acai bowls. They've also not been shy about sharing their new relationship on social media, posting Instagram stories.
Cody even visited Miley at the hospital when she had tonsilitis to serenade her. She posted about it on her Instagram stories. "This sweeeeeet guy came to visit at the hospital and sang the sweeeeeetest song he wrote just for me" she added in the caption.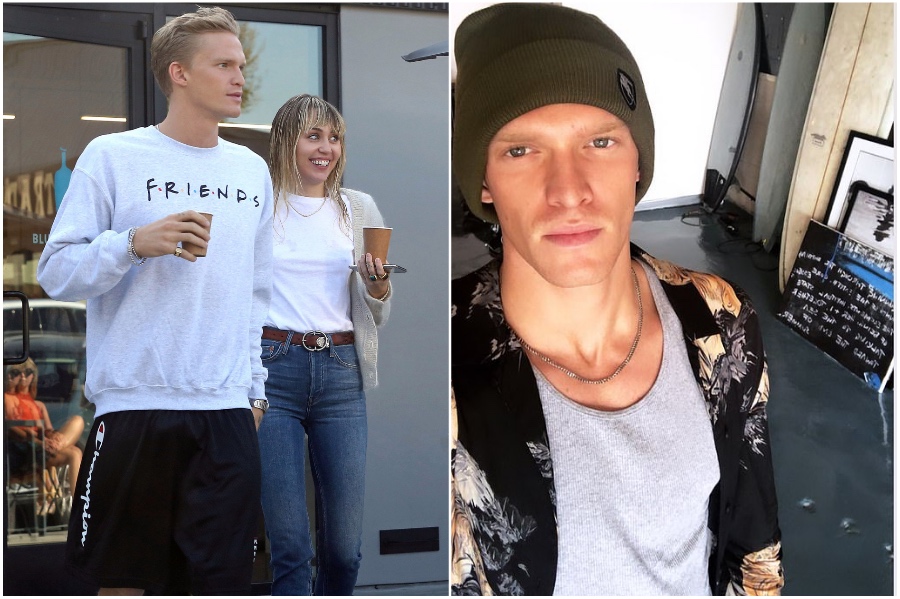 Cody, who's 22, seems to be truly smitten with Miley too. He said in some of his interviews as early as 2012 Miley has always been his childhood crush. And it looks like his dream is coming true cause he posted a picture on his Instagram with the caption "move in day". Is he moving in with Miley? Are things moving really that fast? Lots of fans are concerned about this. Cody has previously defended his relationship with Miley saying that they've been friends for a long time now so becoming a couple has only strengthened their bond and it's been really good to date someone you actually know really well.
Miley, in turn, has posted a long message on Twitter explaining how she's just trying to find the silver lining in her situation. Yes she's recently divorced and she's already dating but she just wants to thrive and not have people judging her. She went on to say that successful men never get shamed for dating one woman after another, they get called legends, white she's being slut-shamed for trying to move on with her life. She also said she refuses to date from home and become a recluse. She deserves to date like everyone else and asked people to not make it awkward for her. This dating thing is new for her, she's been in a committed relationship for all of her teens and most of her 20s, but now she's a grown woman and can make her own choices that you should respect.
Yet despite all of this, people close to Miley are concerned and worried about her. They say that when she acts out like this it's usually a sign that she's hurting and something else is going on and this is just her way of distracting herself. We can only hope they're wrong.
Miley's ex-husband Liam Hemsworth has been taking things much slower. No parties or public makeout sessions. Instead, he went back to Australia, spent some time with his family, chilled out and took time to heal. However, it seems like he's moved on too. He's been spotted walking hand in hand with fellow Aussie actress Maddison Brown. They've also gone to some events together, but it looks like they're taking things slow because neither of them has said anything publicly or confirmed their relationship just yet. They are clearly trying to keep things private without actually attempting to hide anything or be extra secretive. Just letting things go naturally and seeing where it takes them.