Galaxy coloured hair has been around for more than just a few years, yet here we are, still totally in love with the idea of turning our locks into dreamy nebulas with pink, purple, red, and blue hues all mixed together in a truly breathtaking way. Yep, this trend isn't going anywhere, so buckle up and let's take a trip into deep space for some galaxy hair colour inspiration. After all, year 2020 is almost upon us and what better way to celebrate it than by dying your hair a cosmic colour?
Blue Mystery
When it comes to galaxy hair dye, a mix of purple and blue hues is what first comes to mind. The main trick is to make the transitions as soft as possible so the whole cosmic look appears to be effortless.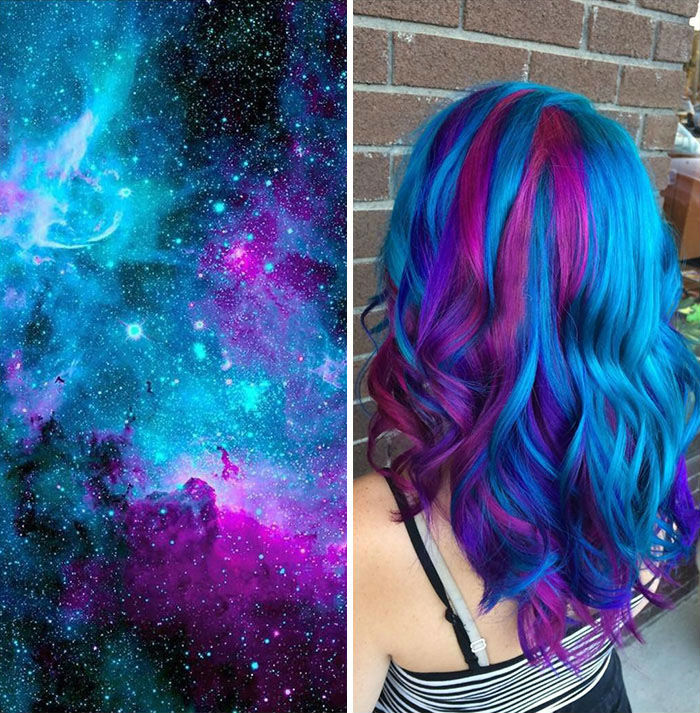 Sunset on Mars
You don't have to go far into deep space for your galaxy hair colour inspiration – our Solar System planets are pretty awesome as well! Just think what the sunset on the famous Red Planet would have looked like back in the day when it was covered in oceans just like Earth…
Out of this World Blue
Space is a cold, icy place that is filled with all kinds of blue and navy hues. Transform your hair into waves of dark space matter and the new look will take everyone's breath away.
Northern Lights
This very Earthly phenomenon is one of the most visually striking things you can see without venturing deep into space. Keep it close to home with this inspirational aquatic colour scheme.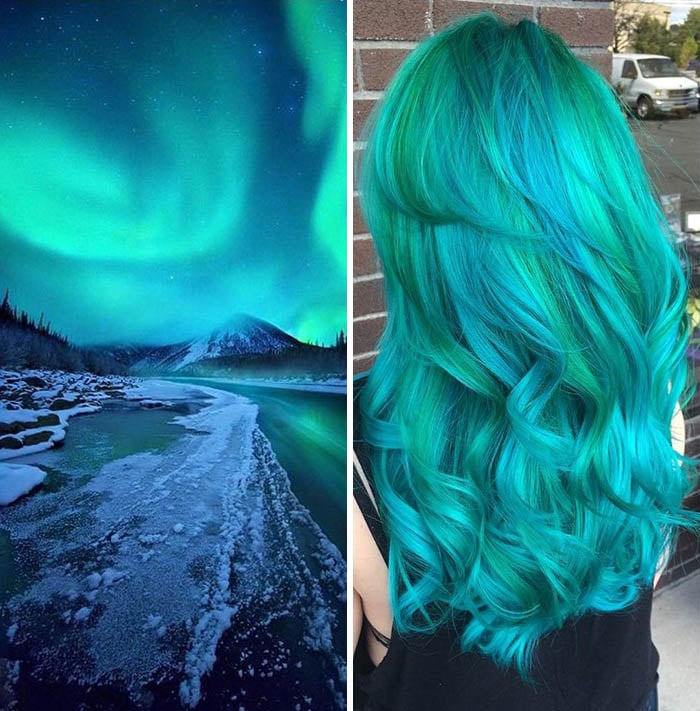 Cosmic Painting
The thick colours of this nebula look like an actual oil painting created by the Universe itself. The pinks, purples, and neon blues look striking on long hair!
Purple Haze
The starry purple haze clouds with hints of pink and burgundy will never go out of fashion. It's the Universal galaxy hair colour trend!
Rainbow Galaxy
Space might be a cold and uninviting place, but the Universe surely does know how to have fun with colour! It's a starry rainbow galaxy party and you're welcome to take part in it.
Cosmic Blonde
When blondes go to space – beautiful things happen! Galaxy coloured hair strands look especially striking paired with ivory blonde ones.
Milky Way
Our very own home galaxy is gorgeous beyond words! Turn your waves of hair into a striking Milky Way-inspired look using different hues of blue.
Aurora Borealis
It's never too late to add some neon greens to the standard galaxy colour set of purples and blues. It's a bright colour combination that looks fresh and original.