What exactly is a femme fatale? They're women in cinema who are just as alluring as they are evil. The phrase itself literally translates to "deadly woman". "They're devious, they're beautiful, they're irresistible — and they'll probably ruin your life. Here are all the best femme fatale characters in cinema who won't stop haunting your dreams.
Basic Instinct
In this movie, classic beauty Sharon Stone plays Catherine Tramell, who can seduce everyone — even the detective investigating her. On the surface, she's a promiscuous, sex-obsessed woman — every man's dream, right? Except if she's not sleeping with you, she might just kill you. Actually, she could do both. Every guy's fantasy turned into their worst nightmare — a true femme fatale. 
Gone Girl
Amy Dunne, played by Rosamund Pike, plays a complex femme fatale character that we absolutely love, since it takes us inside the femme fatale mind, making it more relatable. The whole film is a suspenseful question of whether her husband murdered her, or if she framed him to make it look like that? While she's pulling the strings of ruining his life, it was done as a response to him cheating on her with one of his young, hot students. Yeah, we'd probably do the same.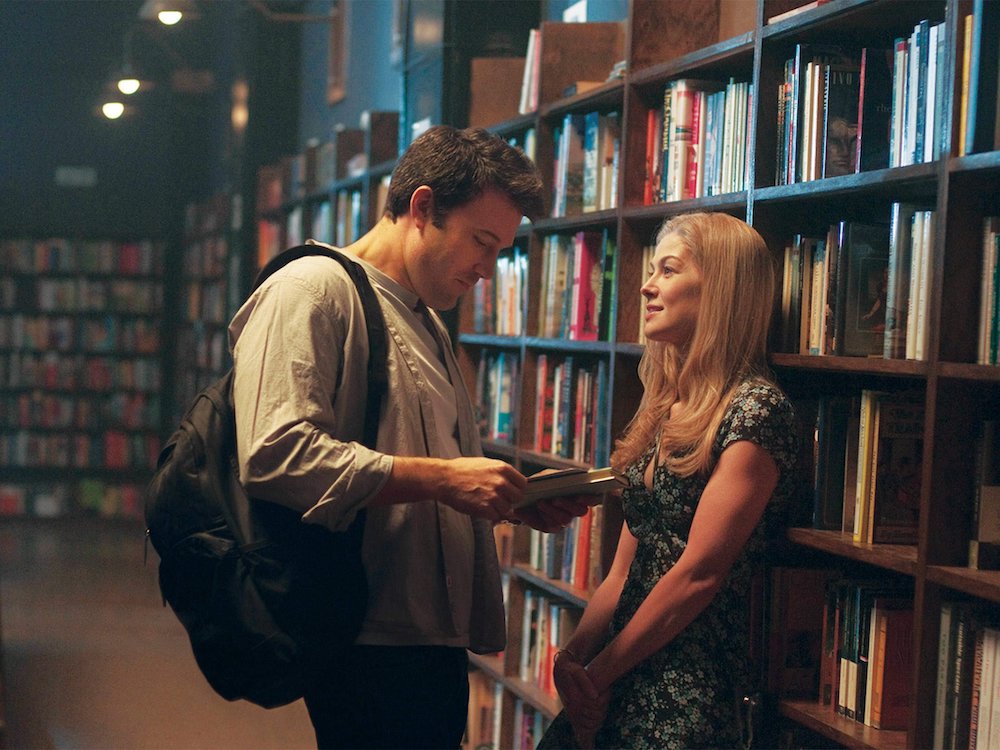 A Simple Favor
On the surface, this film is about two best friends, Stephanie and Emily. Stephanie has a parenting vlog, and Emily is a secretive member of upper-class society — the two of them have children that attend the same school. After Emily goes missing, her friend investigates. But is Emily really missing at all? Under the surface, this wealthy mother hides something more sinister beneath the surface, and she'll go to any length to get what she wants. 
Mr & Mrs Smith
This assassin movie is notorious for the real-life affairs that went on behind the scenes, but with a movie helmed by real-life femme-fatale Angelina Jolie, this role was basically made for her. She plays an assassin, who is assigned to hunt down her fellow assassin husband. Love, comedy, action — this flick really has it all. 
LA Confidential
This 1997 neo-noir flick is all about corruption in LA during the 50s. Through the investigation of three different policemen, we get to know sex worker Lynn Bracken, who causes a serious rift between all three cops. She's as striking as she is dangerous, but is a unique femme fatale as she helped two of the detectives grow throughout the film.
Fatal Attraction
Glenn Close in Fatal Attraction is one of the most on-the-nose femme fatale performances we've ever seen. This steamy thriller from the 1980s starts off with family man Michael Douglas committing an act of adultery over the weekend when his wife and kids are out of town. But he chose the wrong woman for a one-night-stand — instead, the woman he sleeps with is ruthlessly manipulative, unstable, and impulsive. A fantastic lesson against cheating. 
La Femme Nikita
This is the type of rebel girl we love to see portrayed as a femme fatale — Nikita, played by Peta Wilson, is a skilled superspy, but she wasn't always that way. An innocent woman wrongfully accused of a crime, Nikita becomes. Master of double-crossing agents and turning on alliances. The hardest thing for Nikita is holding on to her soul, which is a challenge with her fast-moving, amoral lifestyle. 
Wild Things
There's nothing like two smoking hot, jailbait high schoolers to manipulate their way into whatever they want. They use a not-so-smart guidance counselor in their grand scheme, and use whatever tactics they need to get there. Just a little make-out sesh in a swimming pool and he was total putty in their hands. 
Cruel Intentions
We all remember the evil Kathryn Merteuil in Cruel Intentions, played by none of than vampire slayer Sarah Michelle Gellar. She pulls the strings on everyone in her life, especially her step brother, who she has a particularly gross and manipulative relationship with. She was the definition of mean girl — and an edgy one at that. Remember what she kept in her crucifix?
X-Men
This might not be an obvious femme fatale movie, but one woman makes it so. Mystique was obviously our favorite character in X-Men, and not just because she chose to wear blue body paint over clothes, and only spoke when she wanted to. Honestly, goals. If this shape-shifting mutant can do all the badass moves she does while naked, she's our hero.