Meet Knixia and Knaomi Smith. These adorable sisters are the "Mini CEOs" of Black haircare company Knourish, which was founded by Kee'Undra Smith. Knaomi is the younger sister, while Knixia is her big. The two of them are adorable together.
Their brand is advertised as hair products for adults and kids of all hair textures. They've been featured by many high-profile media giants like Essence and the Good Morning America show. And while their products are amazing, the best brand ambassadors for Knourish are definitely these two little girls.
This page focuses on the girls matching ensembles, from head to toe. Even other family members get in on the matching sometimes, and it's a cuteness overload. From Afros to braids, the girls always look more put together than us on our best day.
On the 'gram, you can catch them drinking lemonades out in matching slippers. In another shot, we get to see them relaxing at a private luxury cabin, drinking avocado spinach smoothies as they rock matching green robes, designed by none other than Knourish of course.
This all-black casual look was the foundation for a Juneteenth post to raise awareness and pay homage to their Black ancestors. We're also obsessed with their hairstyle in this look.
Here, we learned that the sisters made a bath book together for Knourish. Here's they are looking like very professional businesswomen as big sis says, "We got the best products in the world, I tell ya!" We think it's so cool that the girls have their own line for their mom's company.
You guys. We've never seen a family more fashionable. Talk about coordinating neutrals — they do it way better than the Kardashians if we're being honest. To top it all off, the ladies all have matching bantu knots. We adore the gym sorts over tights with pull up socks and sandals!
Berets are definitely hard to pull off at times, but of course, this family did it with ease. The boys stuck to beanies. Those two tones of green combined on the ladies' hats and coats really make this New Year's Day outfit.
Here we saw a preview of their track "Brown Sugar Baby." Yup, these two even made a song. And they have a matching clothing collection filled with toddler robes and brown tie dye look. Much more chic than our childhood styles, that's for sure.
This look might have been their look for giving grandma the "quarantine tea." How they dress for a phone call is how we dress for a night out. The bandana print sweats and neon tees go perfectly with chunky colorblocked sneakers.
You might be wondering, where did they get those cute pink masks. Well, they made them. Their mom taught them how to sew a mask that day and even painted their fingernails a matching pink since they requested it.
Of course, this is their absolutely flawless Thanksgiving look from last year! These bohemian denim ensembles were such a throwback to the 1970s, with frayed edges and bell-bottom silhouettes.
This post promoted reading for kids!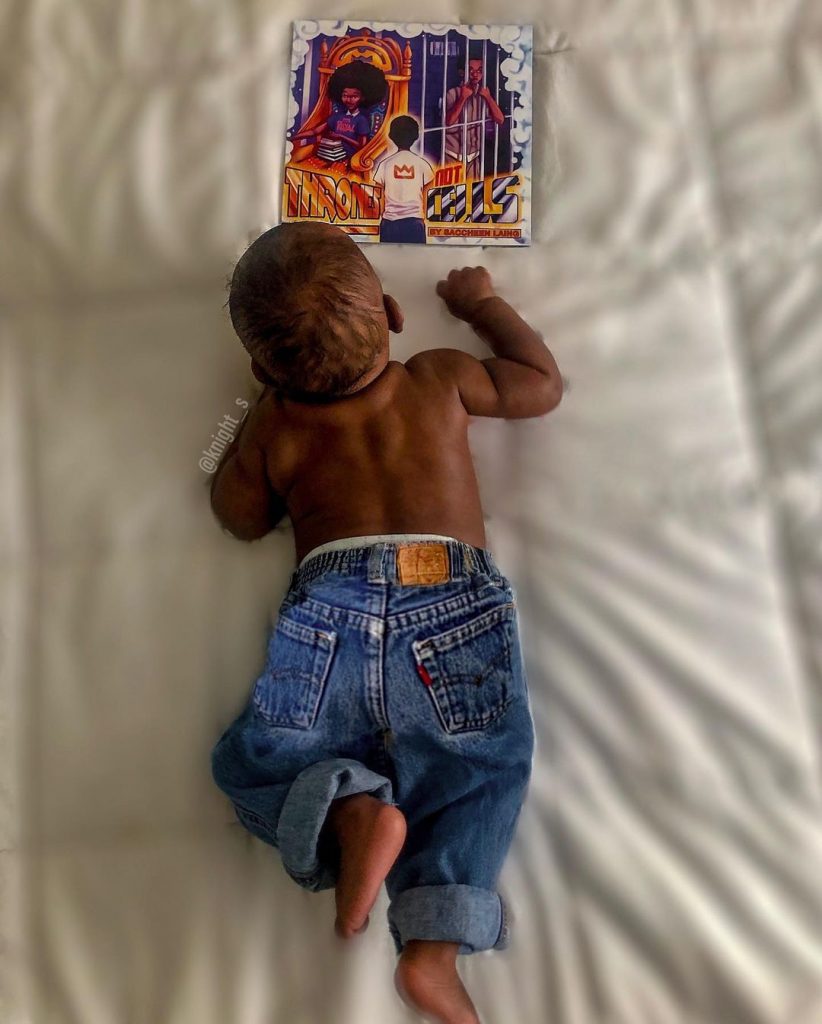 These are such unique crochet creations — usually, we see the same '70s style that has been overdone for years. Instead, these halter tops make their skin glow and are adorned with a little watermelon wedge in the middle. The baby is wearing an all crochet look too — look at those matching sandals!
Talk about a flower child! All three goddesses are rocking flowers in their Afros as they hang out in a sunflower field with mum. Her ensemble is a sunny two-piece, while the girls have on charming matching sunflower dresses.