Do you remember the fun 2000s film about a girl leaving her home and going to New York to pursue her dream of becoming a musician? She then ends up working at this bar called Coyote Ugly, full of actual drink slinging supermodels like Tyra Banks who all work there as bartenders. Yeah, that one. Can you believe it's been full 20 years since that movie came out? Neither can we, but it seems like a good time to revisit the movie and also look at what the actresses who starred in it are doing now.
1. Piper Perabo – Violet Sanford
Piper played the leading lady in this movie, she was the one who was leaving her home in New Jersey to pursue her dreams in New York City. Since then Piper has been in quite a few movies including masterpieces like The Prestige and Looper and most recently she's been in the TV show Penny Dreadful: City of Angels where she played Linda Craft.
2. John Goodman – Bill Sanford
John Goodman needs no introduction. In Coyote Ugly he played Piper's father who was very protective of his daughter and didn't really want her to leave but in the end if that's what made her happy and as a father, he couldn't stay in the way of that. We already knew John from Roseanne and The Big Lebowski, but since then he's also lent his voice to Monsters Inc and has been averaging 5 projects or more every year, and he shows no signs of slowing down.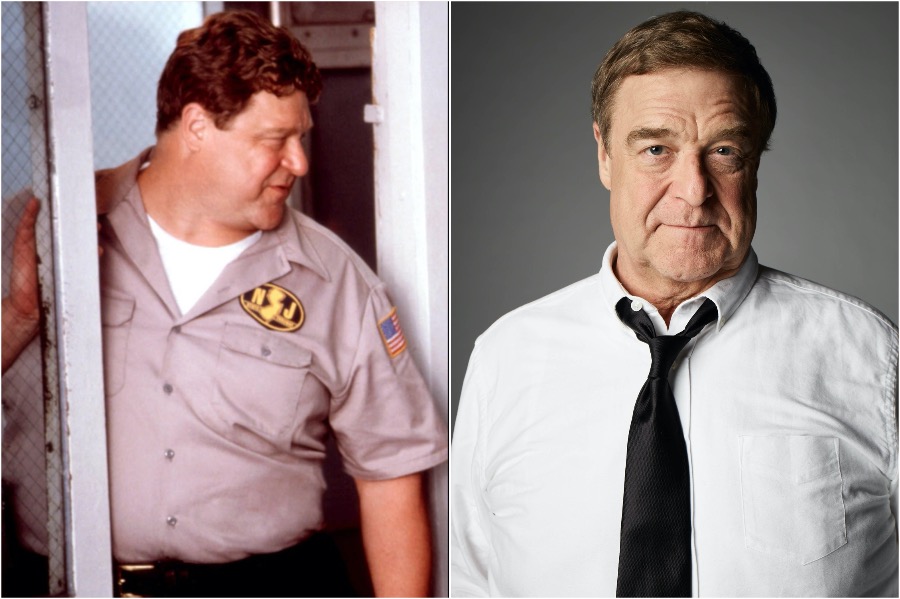 3. Tyra Banks – Zoe
Tyra was already a big deal back in the day, but as we all know she's an even bigger deal now. This lady is relentless in her wit, her goals and her ability to succeed in everything she tires. We all loved her on America's Next Top Model, her own show The Tyra Banks Show was incredible, she won two daytime Emmys for it. And now she's going to co-produce Dancing With The Stars, which can only mean that it's going to be even better than before. Tyra has also mentioned in interviews that she'd love to do a sequel to Coyote Ugly but she'd have to get the rights to do that or get the people who have the rights to do it with her. But she's clearly into the idea of a reunion.
4. Izabella Miko – Cammie
Coyote Ugly was Izabelle's first job in Hollywood. At that time she was a new polish actress and this role really gave her a chance and opened up the doors to new big opportunities. Since then Izabelle has been in quite a few movies, a lot of them based around dancing. You probably have seen her in Step Up: All In, Love and Dance, Save The Last Dance 2, and other similar movies. But she's also been in Clash Of The Titans where she played Athena.
5. Bridget Moynahan – Rachel
In 2000 Bridget was a model who was just starting out in the movie industry, this was one of her first big jobs. Since then she's been in such massive hits as Serendipity, two John Wick movies, Lord Of War and I, Robot. She also got married three times since then and has a kid with one of her exes.
6. Maria Bello – Lil
Maria played the owner of the famous Coyote Ugly bar in the movie. She was tough but fair and she was the one who saw something in Violet that no one else did and hired her. Since then Maria has had quite a movie career appearing in such films as Lights Out, The Mummy: Tomb of The Emperor, Prisoners (with Jake Gyllenhall), The Secret Window (with Johnny Depp) and many others. She also got engaged to her partner Dominique Crenn at the end of 2019 and announced it while at the Oscars this year.
7. Melanie Lynskey – Gloria
Melanie played Violet's best friend from New Jersey in Coyote Ugly. She wasn't quite new to Hollywood even back then, but she's definitely progressed in her career since 2000. We particularly enjoyed her in I Don't Feel At Home In This World Anymore where she got to work with Elija Wood and the movie Hello I Must Be Going. She's quite big in the independent movie scene while also enjoying a successful career in popular movies and TV Shows. You probably remember her from Two and A Half Men too.