When you think of a famous role, you picture one celebrity, right? Wrong! The most iconic of roles have been tackled throughout the decades by many different famous actors and actresses. Here's the top leading ladies who have been represented by more than one talented woman over the years.
Anna Karenina: Keira Knightley, Sophie Marceau, Vivian Leigh
Various actresses have played this character, including Keira Knightley and Sophie Marceau. Both of them brought their A-game to the screen but portrayed the role in completely different ways. Which did you prefer of these three?
Lisbeth Salander from The Girl with the Dragon Tattoo: Rooney Mara, Noomi Rapace
Personally speaking, Noomi did an amazing job at this role. Rooney did a pretty good job of recreating it, and brought her own brand of loner weirdness, but Noomi really became the character.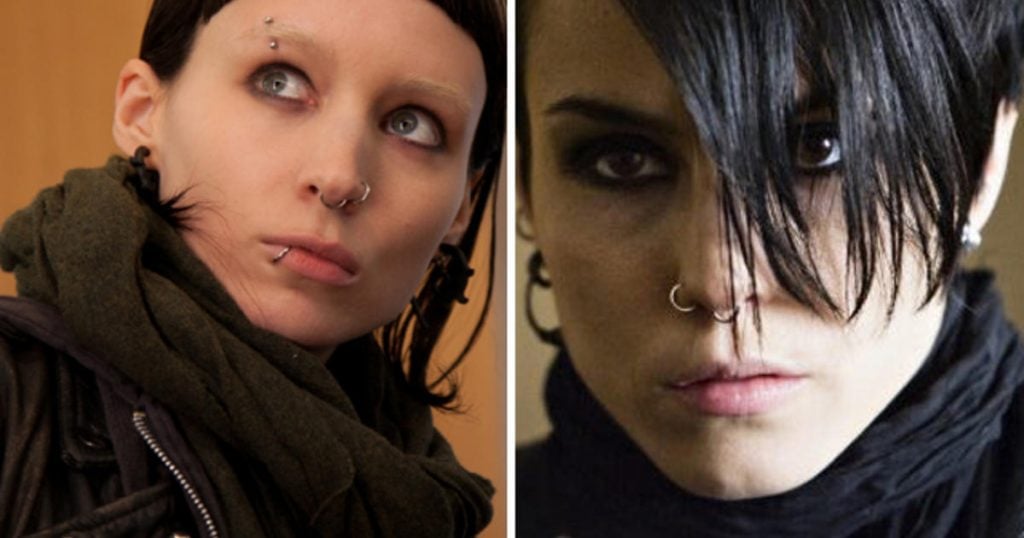 Cat Woman: Michelle Pfeiffer, Anne Hathaway, Halle Berry
All of the Cat Women were bombshells, but Halle Berry really stole the show with her cat-like movements. People often argue about who their favorite feline gal was. But the fact that an African American woman was cast as Cat Woman is a big deal, and Berry absolutely slayed the role with her swift yet sensual movements.
Emma: Gwyneth Paltrow, Kate Beckinsale, Anya Taylor Joy
This period classic has been adapted a whopping five times, but the most memorable would be the performances of Paltrow, Beckinsale, and Taylor Joy. It seems as though the role was practically made for Anya, and that particular rendition was even directed by a woman.
Carrie: Sissy Spacek, Angela Bettis, Chloe Grace Moretz
An iconic role (and Halloween costume) the bloody and troubled teen Carrie White has been portrayed by three lucky actresses. She's an outcast with supernatural abilities, and the OG Spacek was and will always be the reigning queen we know as Carrie.
Sarah Connor from The Terminator: Linda Hamilton, Emilia Clarke, Lena Headey
The Terminator franchise has seen all kinds of sequels, spinoffs, and reboots since its beginnings in 1984. Almost every new film or TV show sees the key role of Sarah Connor being recast, with actresses Linda Hamilton, Emilia Clarke, and Lena Headey (yes, two Game of Thrones alums).
Alica from Alice in Wonderland: Anne-Marie Mallik, Mia Wasikowska
Can you believe that there have been 16 portrayals of Alice going down the rabbit hole? The two most prominent to stand the test of time have been Anne-Marie Mallik and Mia Wasikowska. Anna brings to mind a cinematic classic, while Mia brought her own signature edge and intensity to the role, which used more realism than fantasy.
Joan of Arc: Maria Falconetti, Jean Seberg, Ingrid Bergman, Milla Jovovich
This gender-bending female warrior for women's rights has been portrayed several times on screen. It takes a certain kind of actress to pull off the demanding character of Joan. Jovovich was extremely striking in her Joan, but Jean Seberg was still the classic favorite, especially with that iconic short pixie.
Elizabeth Bennett from Pride and Prejudice: Elizabeth Garvie, Jennifer Ehle, Keira Knightley
Jane Austen has been a symbol of empowerment for a long time. There have been traditional and contemporary adaptations of Pride and Prejudice, and everyone has their preferred Elizabeth Bennett. For us, it's Keira all the way.
Mystique from X Men: Morgan Lily, Rebecca Romijn, Jennifer Lawrence
Ah, the gorgeous and exotic Mystique of X-Men. This blue vixen wore a costume that makes the actress beneath practically unrecognizable, but she has been played by three blonds that really did her justice. Some people say that Lawrence's switching up of Mystique's makeup look took away from the authenticity of the character. Less was not more, in this case.
Jane from Tarzan: Margot Robbie, Maureen O'Sullivan, Eve Brent
Just like every proper lady related to Jane Austen in Pride and Prejudice, every wild-woman related to Tarzan in all of her different interpretations. Margot Robbie's was by far the fiercest and least "damsel in distress", although Maureen O'Sullivan will be bae forever in our hearts.
Lois Lane from Superman: Noel Neill, Margot Kidder, Teri Hatcher, Erica Durance, Kate Bosworth, Amy Adams
Without a doubt, Lois Lane is one of the most famous female comic book characters that we can think of. Superman might have set an example for little boys, but strong Lois was right by his side as an inspiring lead lady. Everyone from Margot Kidder to Kate Bosworth portrayed the coveted character, but the character was really made for redhead bombshell Amy Adams.