When you're a celebrity, you need to get used to constant gossip, regardless of how perfect you look. And unfortunately, Hollywood hasn't always been the most supportive of its curvy and plus-size members. And while we're living in a more body positive era, things weren't this way until pretty recently. Here are all the celebrities who have been unnecessarily criticized and body-shamed by the media for their appearances.
Britney Spears
As if poor Brit hasn't been through enough as is, besides her mental health and conservatorship issues, the media has ruthlessly attacked her for gaining weight after her breakdown. As the song "Piece of Me" puts it, " 'I'm Mrs. she's too big now she's too thin.'"
2. Jessica Simpson
How could the media turn around and call one of the most beautiful angels of Hollywood fat? Jess has always had curves, and they're always been focused on that rather than her vocal chops. When she gained a little weight, the media said she "ballooned" and called her "out of shape."
3. Tyra Banks
Supermodels have always been criticized for their weight, even if it fluctuates just a little bit. However, when Tyra gained weight and was blasted in the tabloids for an unflattering swimsuit pic, she called out the paparazzi for creepily waiting to find the worst angles and make money off them.
4. Christina Aguilera
So what if Christina gained a few pounds? She's just as iconic as she's always been, but the media didn't see it that way. After multiple pregnancies, she understandably gained some weight, and after she showed up at a tribute concert for Michael Jackson, people had nothing but unkind things to say about her body.
5. Michelle Obama
We know — how could anyone see this flawless goddess as anything less than perfect? On Fox News, some ignorant male anchor took it upon himself to decide that while promoting healthy eating in schools around America, she could be "losing a few pounds" to look better. Yeah, no.
6. Kelly Clarkson
Just like many other normal people and celebs, this "American Idol" winner has experienced her weight yo-yoing up and down, most notably gaining a large amount of weight during her second pregnancy. Seriously, how do you body-shame a pregnant woman who is literally keeping her child alive by feeding herself?
7. Rihanna
The Fenty boss babe has always shamelessly done what she wants to, and that includes how her body looks. When she put on a little weight starting in 2017, a sports writer shockingly wrote an article called, "Is Rihanna going to make being fat the hot new trend?" Obviously, she called him out with the ultimate meme on social media.
8. Soleil Moon Frye
We learned more about this in her recent documentary, but child actress Soleil Moon Frye talked about being body-shamed for her curves at the young age of 13, since she developed faster, and it even led her to get a breast reduction at the age of 15.
9. Kate Winslet
Nowadays, many women would love to have a curvy, stunning body like Kate Winslet (I mean, just look at that iconic booty), but back in the days of "Titanic" when stick-thin was the norm, people didn't say the nicest things about her body, even though she wasn't even technically plus-size!
10. Jennifer Hudson
Over the years, Hudson has undergone quite a transformation. She did it on her own terms, but the media certainly didn't help. The magazines fat-shamed her when she was bigger back in "Dream Girls," and even when she lost weight, they nagged her for being "too thin." You really can't win either way, in this industry!
11. Christina Hendricks
Even though she's basically the Marilyn Monroe of our day and age, she got a lot of flack for her outfit to the 2010 Golden Globes, where a New York Times critic rudely commented in an article, "You don't put a big girl in a big dress." They even Photoshopped the picture alongside the article to make her look larger! Her hubby called it "ridiculous" and we agree.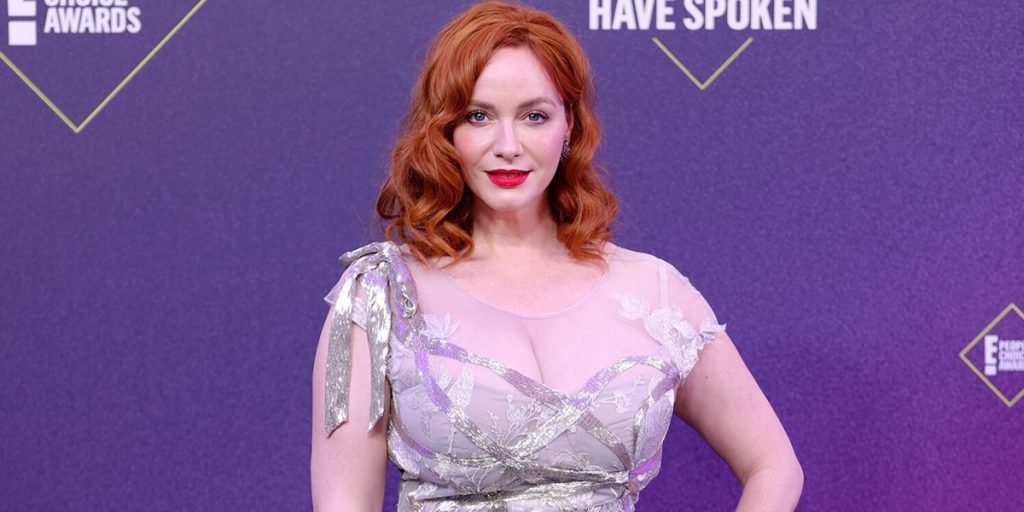 12. Mariah Carey
Even though she had a surprisingly fit and slender body before having kids, like many other women, Mariah naturally developed curves over the years. Gossip mags belittled her for airbrushing abs on, even after they said things like, "Is she pregnant or just fat?" While the star made a snatched comeback with a beautiful revenge body, she shouldn't have had to deal with that drama in the first place.